City trip: 12x Things to do in Valencia
4 May 2021
Valencia is one of my favourite cities in Europe. The combination of its lively city centre, the endless beaches and the delicious food makes it a city that you'll easily find yourself falling in love with. If you're planning a city trip to Valencia, look no further. In this article I'll be sharing my favourite "to do" tips with you, as well as some great food recommendations!
n
Bicycle
n
Food markets
n
Plaza de la Virgen
n
Ciudad de las Artes y Ciencias
n
Turia Park
n
Beach
n
El Carmen
n
Dinner
n
Breakfast
n
Paella
n
Estadio Mestalla
n
Nightlife
n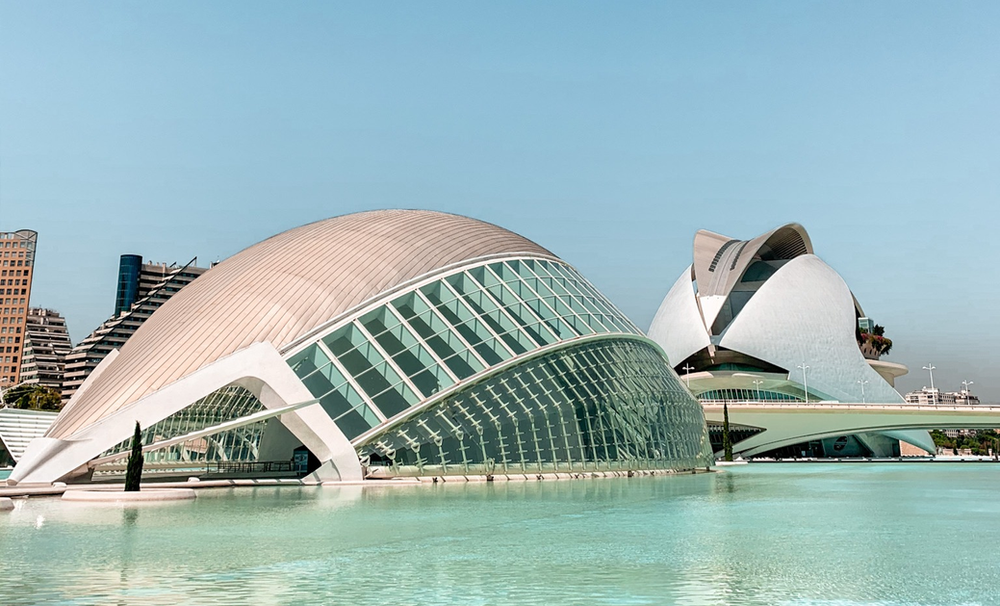 #1 Discover the city by bike
n
I'm a huge fan of exploring European cities by bike anyway, but if I had to point out just one city that's perfect to explore by bike, it would be Valencia without a doubt. Cycling paths are spread out all over the city which makes it not just a fun, but also a safe way to get around. Moreover, you'll find yourself covering quite some distances from one neighbourhood to another and there's no better way to do so than by bike, as you get to take in amazing city views on the way!
n
#2 Stroll around the food markets
n
One of my favourite activities in Spain is visiting local markets. When I was a little girl, I used to visit the local market of Tortosa (Catalunya) every single year. I've been obsessed with Spanish food markets ever since, so whenever I'm in Spain, I just have to squeeze in a visit to a market nearby, which is exactly what I did in Valencia as well.
nn
Valencia's most popular markets are Mercado Central and Mercado de Colón. The latter is home to many small bars and cafes, whereas Mercado Central is a more traditional food market where vegetables, fruits, meat, fish and other fresh products are being sold. Gorgeous architecture is what the two mercados have in common, which makes them both worth a visist already.
n
#3 Visit Plaza de la Virgen
n
Plaza de la Virgen can be considered as the most beautiful square of Valencia. The centrally located fountain is a real eye catcher and symbolises the former Turia river. Apart from the fountain, you'll find the Basílica de la Virgen de los Desamparados and the Cathedrale of Valencia on this plaza; both gorgeous architectural works. All together they make Plaza de la Virgan a very Instagrammable place.
n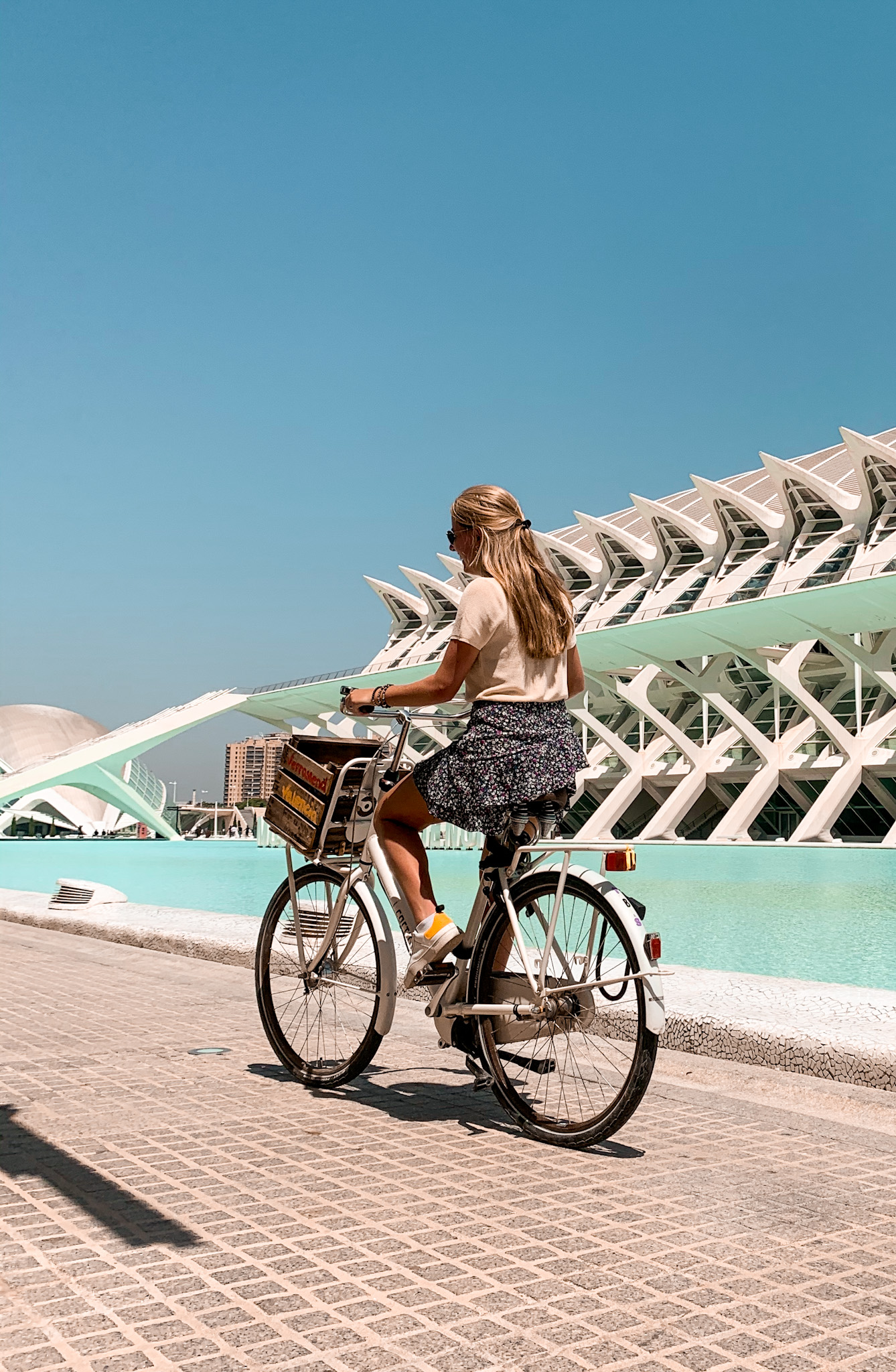 n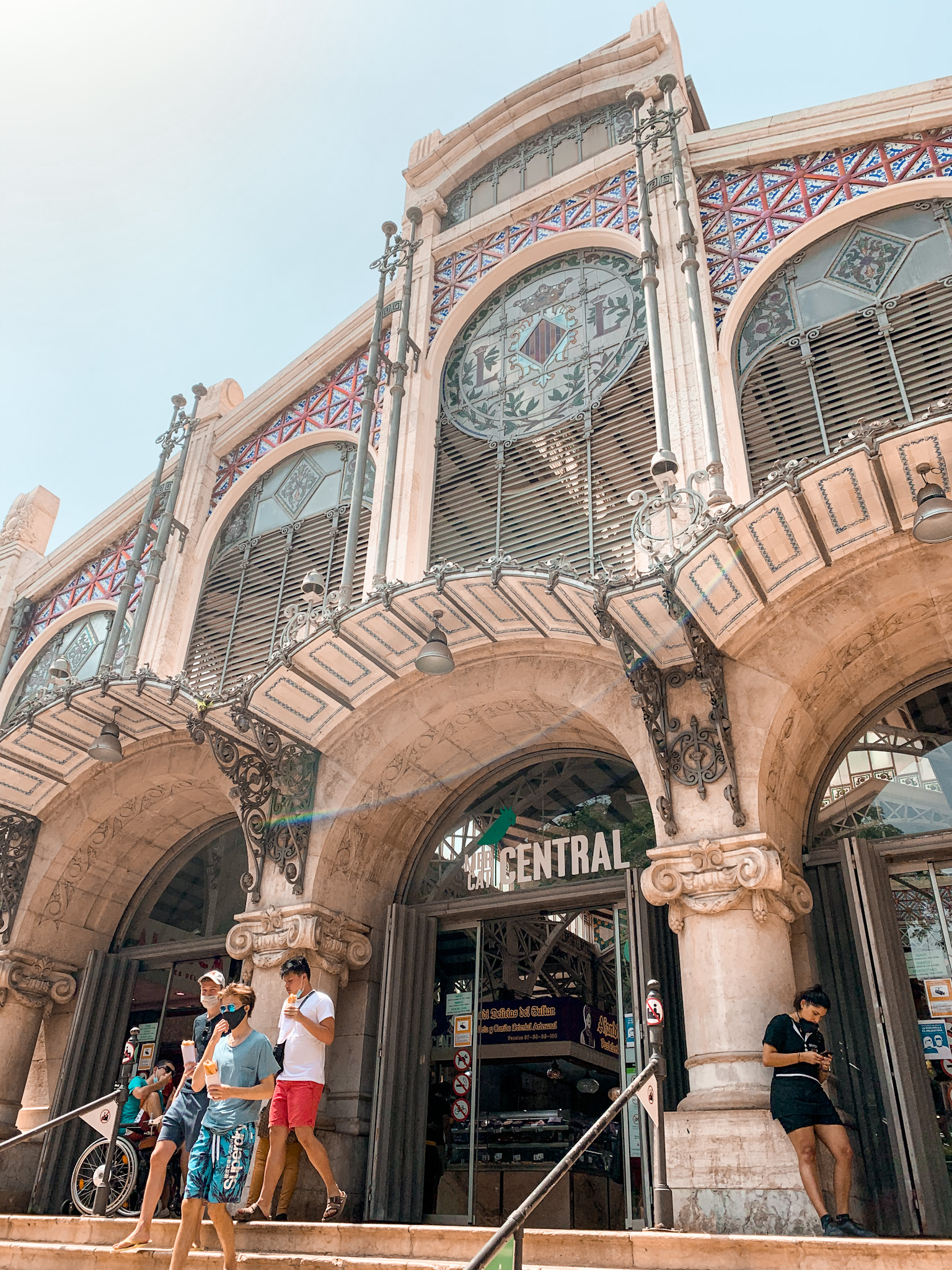 n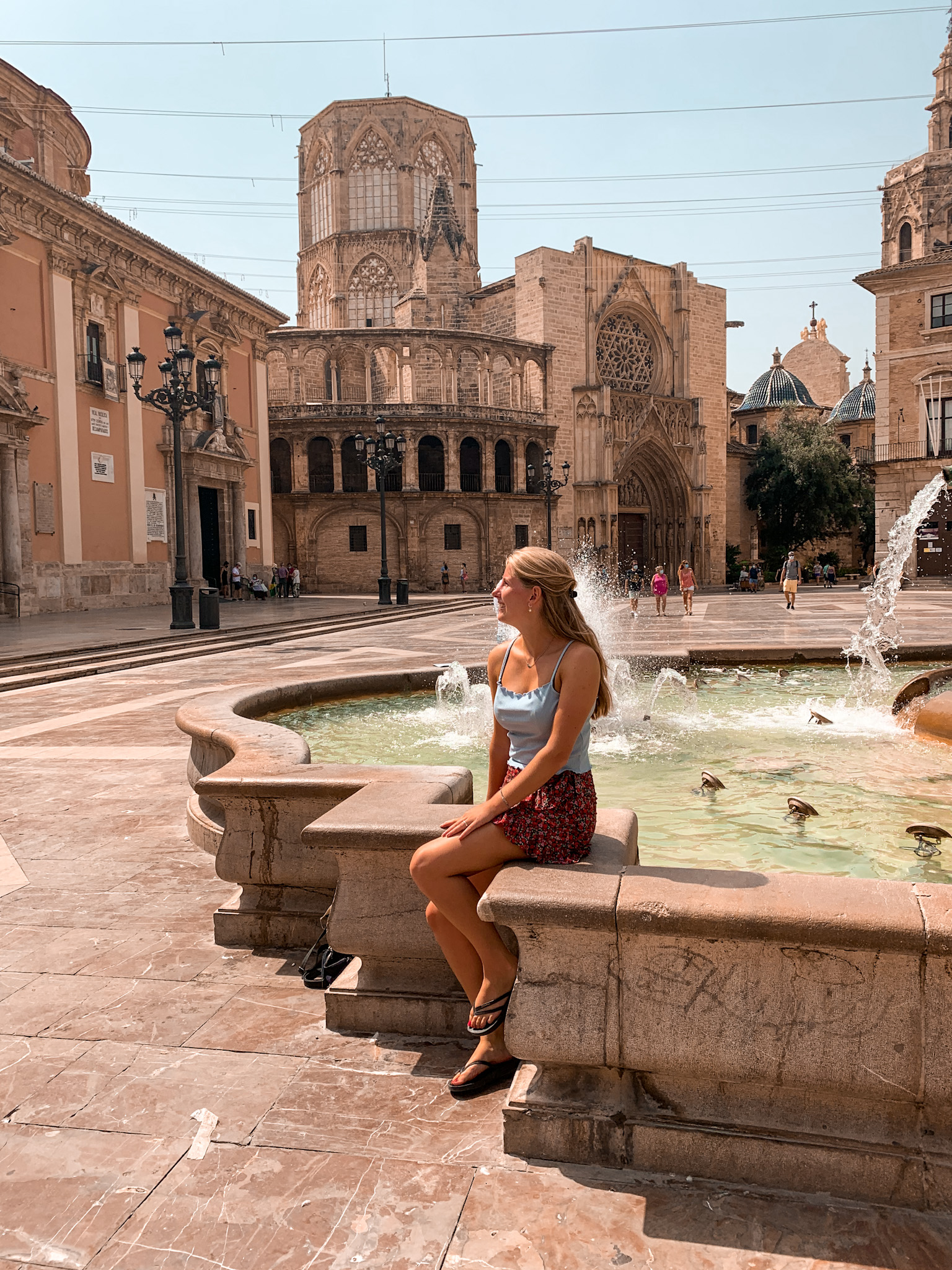 #4 Discover la Ciudad de las Artes y Ciencias
n
The greatest tourist attraction in Valencia is the City of Arts and Sciences, which makes total sense! Not only you'll find lots of things to do here, as la Ciudad de las Artes y Ciencias is home to a museum, concert hall and an aquarium park, but the buildings on their own are extremely photogenic as well. My favourite Instagram spot is L'Umbracle. During summer, L'Umbracle even turns into an open air club. The perfect setting for a fun night out!
n
#5 Have a picnic in Turia Park
n
La Ciudad de las Artes y Ciencias is located in Turia Park, one of Valencia's other highlights. This park is actually located in the riverbed of the former Turia river, which has been drained after the big flood in 1957. About 30 years later, the park was officially opened with the aim to make Valencia a greener city, in which they definitely succeeded. Turia is the perfect park to cycle around in thanks to its cycling paths. Grab some food and drinks to enjoy a picnic and surround yourself with Valencia's locals.
n
#6 Spend the afternoon at the beach
n
In case you're exploring Valencia on a hot summer day like I did, it's safe to say that it's a relieve to keep in mind that you're just a 20 min cycle removed from the beach! Even when you're visiting during spring or autumn, the beach area is a great place to discover, as it's close to the colourful fishing district Cabanyal. Along the boulevard of Playa de la Malvarrosa you can have a drink at one of the many cute beach bars. If you're more in the mood for a (classy) party, make sure to explore the harbour where some popular beach clubs such as Marina Beach Club are located.
n
#7 Wander around the old neighbourhood El Carmen
n
Narrow streets, beautiful architecture and colourful street art… welcome to El Carmen! El Carmen is the oldest neighbourhood and serves as a great area to get lost in on purpose. Other than the great architecture, you'll come across some (vintage) boutique shops and great restaurants!
n
#8 Have dinner in the trendy neighbourhood Ruzafa
n
If you're looking for a great place to have dinner, look no further. Ruzafa is the place to be. You honestly can't make a bad choice here as you'll stumble upon the next cute place every other 10 metres, but I'm going to take this opportunity to give you a restaurant recommendation anyway: El Rebujito. El Rebujito is actually a tapas bar and it seems to be very popular among the locals. I've heared that they have the best draught beers in the city, though I have to say their Sangria isn't that bad either!
n
#9 Enjoy breakfast at Dulce de Leche
n
Dulce de Leche is known as THE breakfast spot in Valencia. I have to admit that they really have some delicious specialties, so it's totally worth the hype. Their pies and pastries look amazing as well, so you might spend some more time here than originally planned. DDL actually has three locations in Valencia: Ruzafa, Cuitat Vella (centre) and Patraix.
n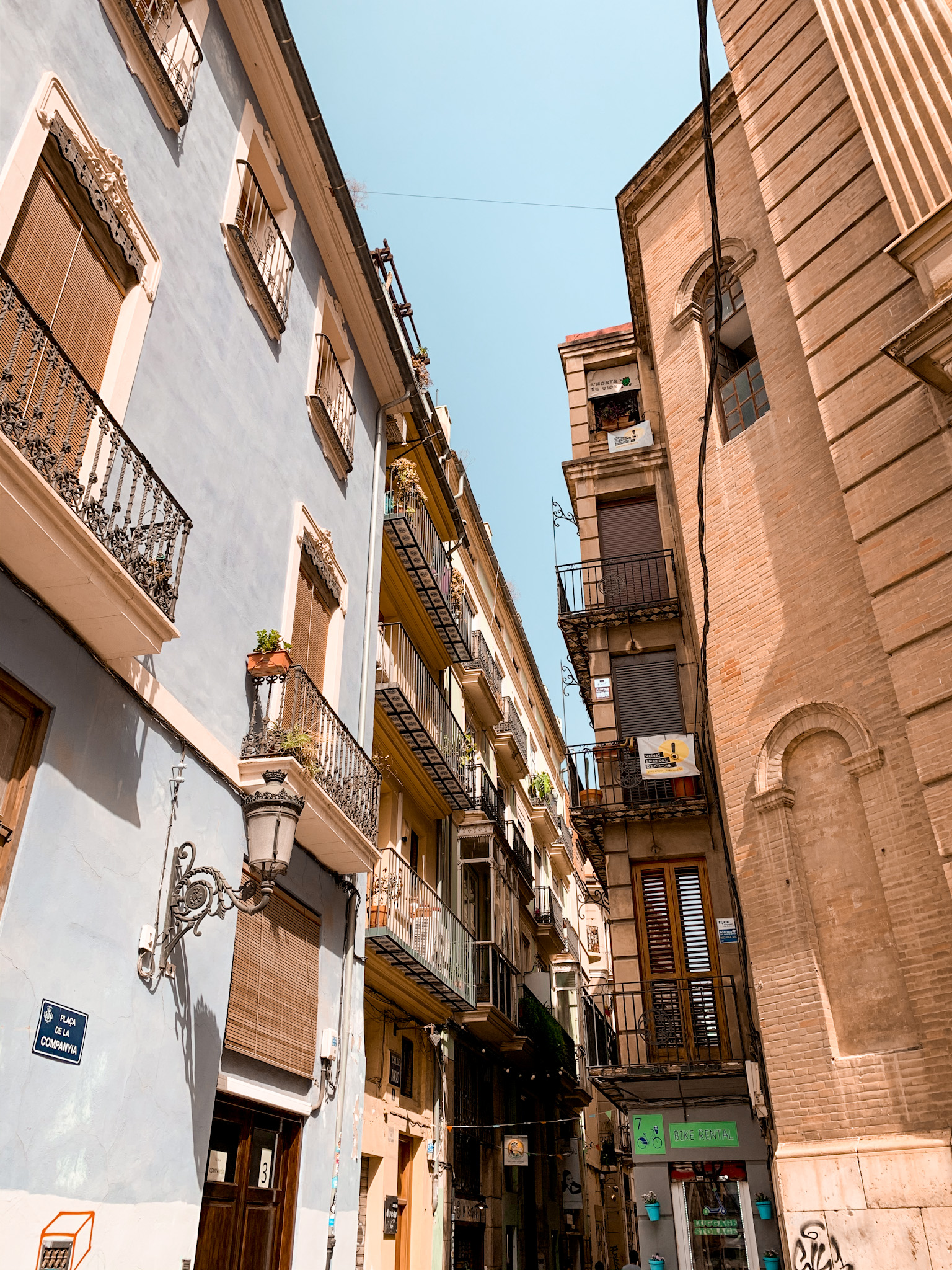 n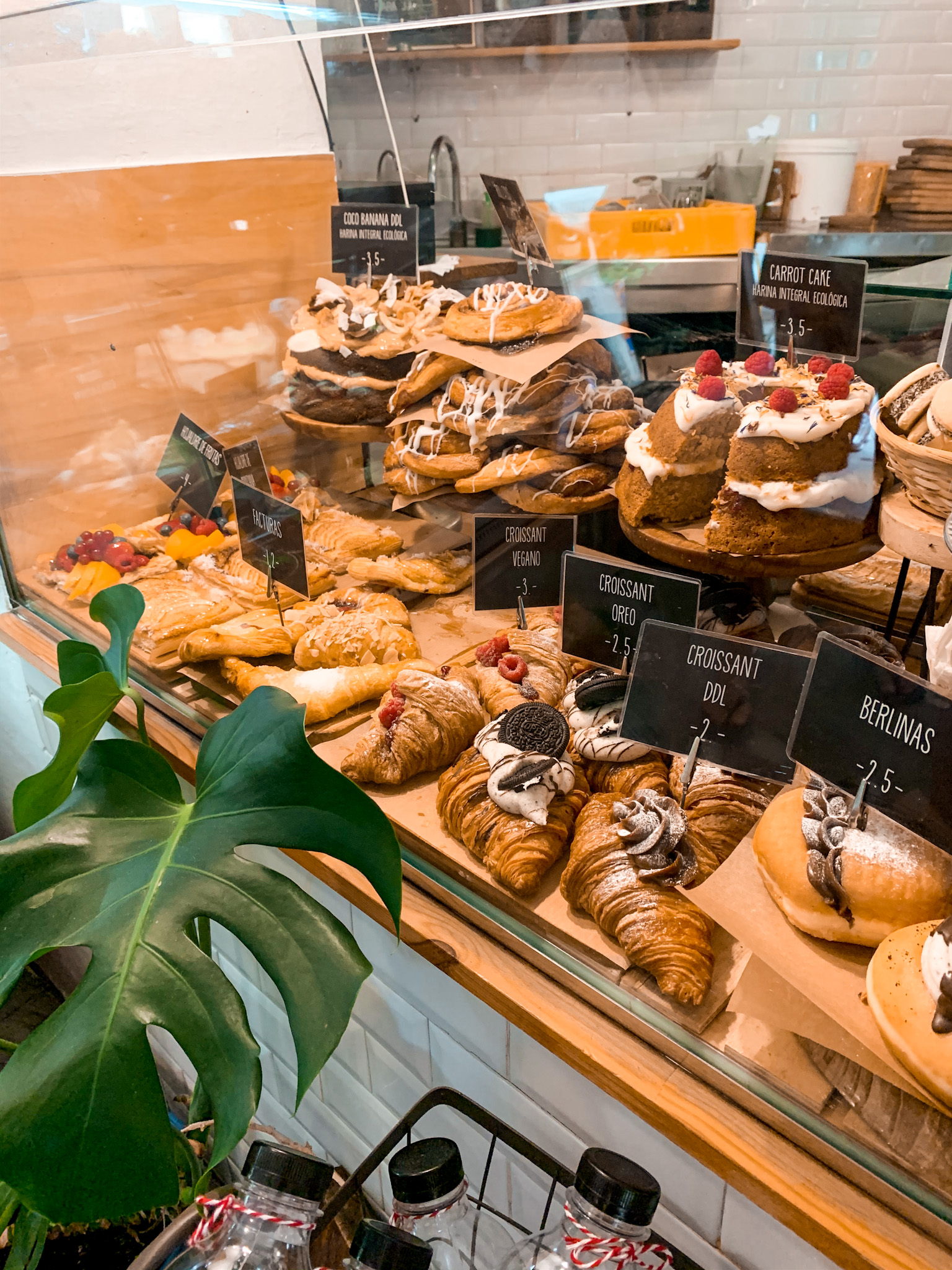 n
#10 Try the traditional paella
n
Did you know that paella originates in Valencia? Thanks to the abundance of rice fields in Valencia region and rice being the main ingredient of paella, it's the most typical meal in Valencia. The Paella Valenciana must really be worth a try. I personally haven't had the chance to try the Valencian version of paella yet, so let me know when you have!
n
#11 Visit the home base of Valencia CF
n
In my opinion, Estadio Mestalla is one of Europe's coolest football stadiums. Mestalla can easily be reached by bike from the old centre, as it's right across Turia Park. It's an impressive stadium from the outside already, but if you're a football fan, it might be worth it to book a stadium tour. Even better if Valencia CF is playing a home game during your stay and you can get hold of a ticket for the match…
n
#12 Experience Valencia's nightlife
n
Just like in any other Spanish city, people are out on the streets untill late at night. I'm personally used to clubs opening around 11 pm, but in Valencia they're only just having predrinks around that time. To fully experience this atmosphere, you've got to be in Ruzafa again as there's an abundance of typical Spanish (cocktail) bars. The actual clubbing starts around 1 am which is when the clubs usually open, though most clubs are only getting crowded from 3 am onwards as the party won't stop before early in the morning.
nn
Recommendations:
n
Xtra Large Playground (club with two different areas in Ruzafa)
n
RUMBO 144 (located in the student neighbourhood Algirós)
n
Espit Chupitos (shots, shots shots!)
n
Marina Beach Club (located along the harbour at the beach)
n
L'Umbracle (open air during summer, basement during winter)
n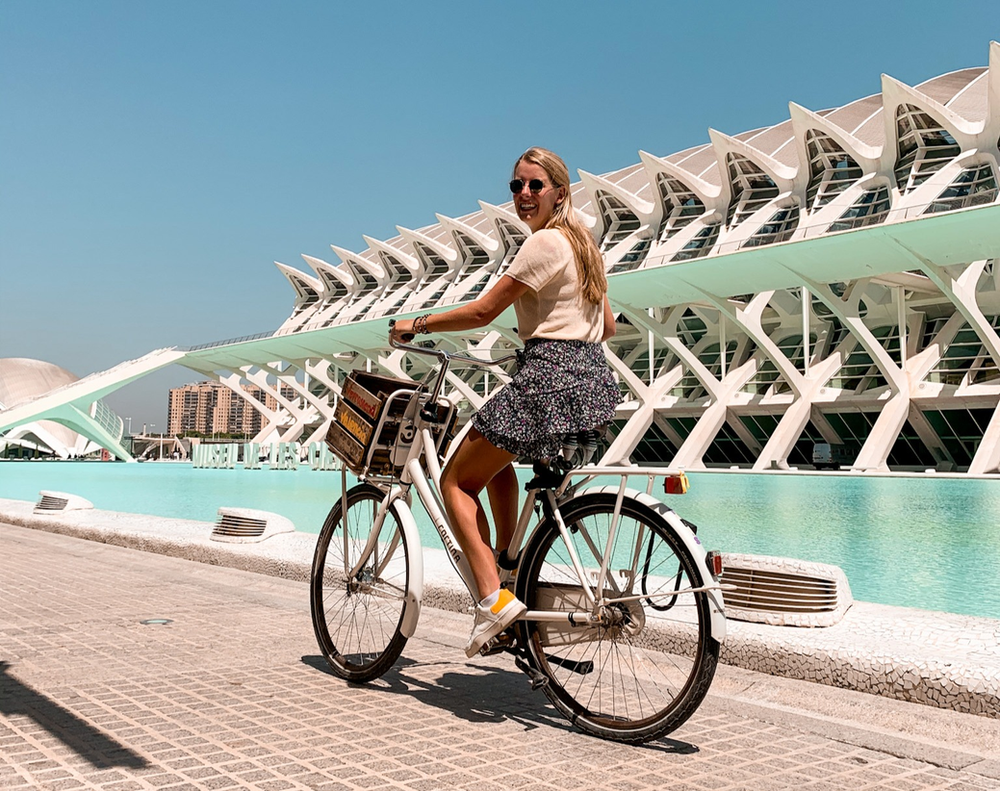 Looking for some more info about this popular holiday destination? Have a look at my other blog articles about Spain or fly along to another destination!
nn
Do you have any questions about my travels or do you see a great opportunity to collaborate? I'm happy to reply to your Instagram DM or email (floraflies.nl@gmail.com)!
n
About Flora Flies
About Flora Flies – I believe travelling can be a way of living. A way to develop yourself. As long as you create yourself that opportunity. Slow solo travel is my answer to that.