Bacalar: a mini guide to Los Rápidos
17 August 2021
Bacalar was my favourite stop in Quintana Roo, especially because of the endless possibilities when it comes to water activities. South of the lagoon, you'll find Los Rápidos: a small river with a natural current. The water is crystal clear, you're surrounded by mangroves and you can even spot stromatolites: incredibly old fossils with several layers. If Bacalar is on your Mexico itinerary, you basically can't miss out on a visit to Los Rápidos. Let me tell you about how to get there, the types of activities you can do and how many pesos you should bring!
n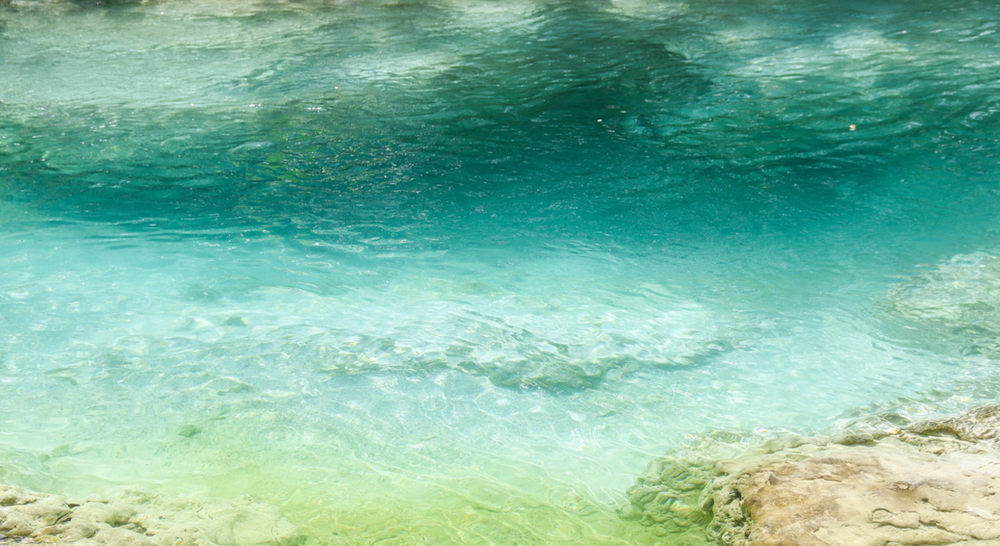 How to get there
n
Los Rápidos is located about 10 km south of the laid-back town Bacalar. It's a small river that connects the lagoon of Bacalar with that of Xul-Ha. There are three common ways to get there from Bacalar:
nn
Car
n
It takes somewhere between 10-20 minutes to drive from Bacalar to Los Rápidos, depending on the location of the accommodation you're staying at. I stayed at Casa Bakal (recommended!) and drove in about 15 minutes to the entrance of Los Rápidos.
nn
Bicycle
n
If you'd ask me, I wouldn't recommend you to go to Los Rápidos by bike, but I did see quite a few backpackers choose this type of transport. Take into account that it takes more than half an hour to get there, which should be no fun at all in the Mexican heat. There's also just one way to Los Rápidos, which is a highway, meaning that cyclists have to take the emergency lane.
nn
Taxi
n
In case you don't possess over a (rental) car or bicycle, a taxi is a great (and relatively cheap) alternative. You can count on a single ride not costing more than 250 pesos (10 euros). Let your taxi driver drop you off at the restaurant (!) since it's still somewhere around a kilometre from the fence along the 307 highway. To get back to your accommodation in Bacalar from Los Rápidos, just ask the restaurant whether they could call you a cab.
n
n
n
Entry fee and opening hours
(July, 2021)
nn
The restaurant is open from 10 am – 6 pm, meaning you can make use of all the facilities during that time. At the entrance of the restaurant, you've got to pay an entry fee of 150 Mexican pesos, which calculates to 6 euros. This can be paid by credit card (Visa/Mastercard) or with cash. You receive a bracelet that allows you to leave and enter the place throughout the day.
n
Facilities
n
The restaurant serves some amazing food and drinks, including sandwiches, snacks and hot meals. My recommendations: the fajitas and the nachos with guacamole.
nn
There are plenty of chairs and tables where you can take a seat. At the tables that have a little roof over it, you're obliged to order something from the restaurant. In the other seating areas, you can just make use of the chairs to take a break from swimming (you can still order things from the restaurant from here as well). Prefer a hammock? No worries, Los Rápidos has got you covered.
nn
There are kayaks for rent, which is a fun way to explore the closely located Xul-Ha lagoon. A one-person kayak costs 150 pesos (6 euros) per hour, a two-person kayak costs 300 pesos (12 euros) per hour. On your way to Xul-Ha, you have to conquer the current, but that also means that you can literally go with the flow on your way back to Los Rápidos. Don't forget to enjoy the views!
nn
Wearing a life jacket is being recommended, yet voluntarily. The life jackets are included in the entry fee.
nn
In case you're bringing valuables, you can store them in one of the many lockers.
nn
There are obviously bathrooms as well, and there's a free car park.
n
n
n
Before you go
n
My main advice would be: go early. Just like at any tourist attraction, Los Rápidos gets pretty crowded around noon. If you go at 10 am, right when the doors open, you can find yourself a great spot to drop your bags and have a seat. It's also the best time to get some pictures without any other visitors in it!
nn
Which gets us to the next point: bring your camera! It's a very photogenic location. In case you have a drone, eat your heart out. The river looks even prettier from above. Los Rápidos doesn't charge you extra for bringing in cameras/drones, unlike some other tourist sites in Quintana Roo.
nn
This location can only stay this pretty if we treat it accordingly. I know this isn't the best medical advice, but don't apply sunscreen. They tell you this at the entrance, with the reason that the chemicals in sunscreen can harm the environment. Luckily, there are lots of places where you can find cover under the shade of the trees. You can also consider bringing a hat/cap and a sarong to cover your shoulders!
n
Looking for some more info about the Yucatán Peninsula? Have a look at my other blog articles about Mexico, or fly along to another destination! n
n
Do you have any questions about my travels, or do you see a great opportunity to collaborate? Feel free to send me an Instagram DM or email (floraflies.nl@gmail.com).
About Flora Flies
About Flora Flies – I believe travelling can be a way of living. A way to develop yourself. As long as you create yourself that opportunity. Slow solo travel is my answer to that.