Tulum: a mini guide to Sian Ka'an Biosphere Reserve
19 January 2022
The highlight of my trip around the Yucatán Peninsula was a day trip to the Sian Ka'an Biosphere Reserve. It's home to lots of birds, reptiles and other species. What I particularly came visiting for, though, was the gorgeous underwater life you can find here. The Mesoamerican coral reef – which is the second-biggest reef in the world – stretches along the coast of Sian Ka'an Biosphere Reserve. It makes it a perfect spot for a boat tour, which is what I opted for. In this mini-guide, I'll give you all the info about this day trip from Tulum.
n
A responsible visit
n
How to get there
n
About the tour
n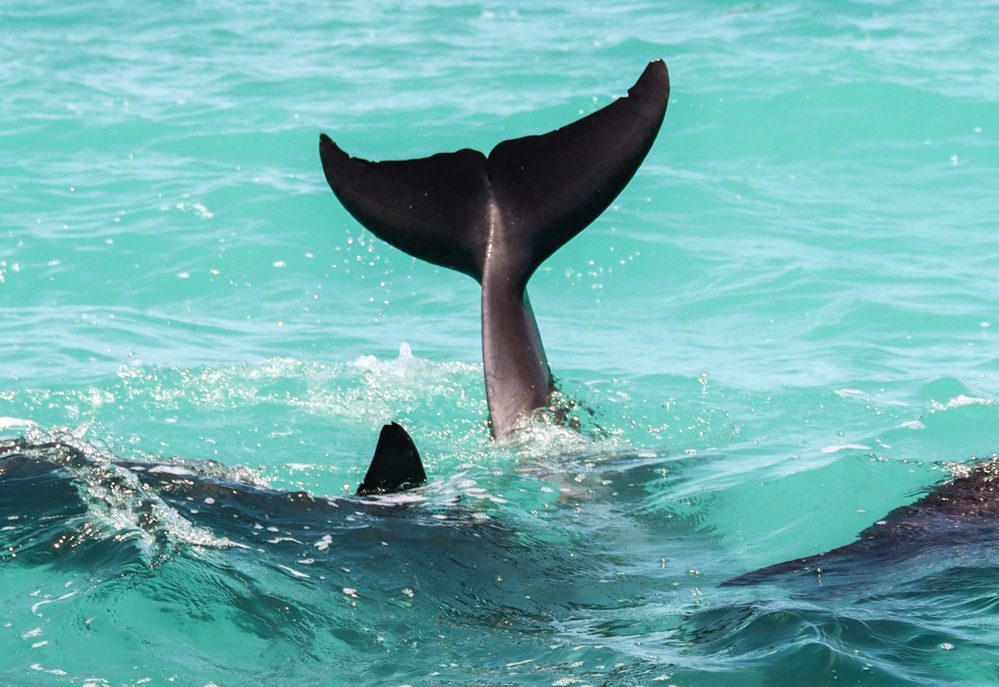 A responsible visit
n
First, I'd like to stress that this particular part of the Biosphere Reserve hasn't yet been discovered by the big crowds that spend their holiday in Tulum. This could be due to the fact that it's one hell of a road to get there. When we arrived and apologized to our guide for being late, he winked and told us with a smile: "This road keeps the people away."
nn
Whether "to share or not to share" this activity has kept me debating. As I like supporting local businesses and giving alternatives for the Westernised Tulum, without potentially playing a role in making this spot go "viral", I've decided to not geotag the location on Instagram, and write a blog post about it instead.
nn
To make sure your visit will be a responsible one:
n
Leave nothing but footprints
n
Grab food at one of the local restaurants
n
Respect the locals and the town's sleepy vibes
n
Only wear sunscreen if it's coral friendly
n
n
n
How to get there
n
Now that you're ready to explore this place responsibly, it's time to get into the details of the trip. The town where the snorkelling tour departs from is called Punta Allen. It's the southernmost point of the Sian Ka'an Biosphere Reserve, which is why this place isn't as much visited as other places in the reserve. The town itself is small, quiet and only has a handful of restaurants. Bear in mind that there's hardly any signal here! It's located along the gorgeous coastline of the Sian Ka'an Biosphere Reserve, which also makes it a great place to stay for a couple of beach days.
n
The most convenient way to get to Punta Allen is by (rental) car. While it's only about a 50 km drive from Tulum, it could take you up to 2-3 hours, depending on the type of car and how fast it can drive on a gravel road. If you're starting in Tulum Pueblo, you should add another 30 minutes to get to the Hotel Zone and drive southwards along the coast from there. Where you leave Tulum and its Hotel Zone, you already drive into Sian Ka'an. You've got to pay a small fee (90 pesos, August 2021) here to enter the reserve, which is meant to keep the reserve protected in its best natural state. Turtles used to be hunted down, this luckily no longer happens.
nn
I've also seen a few minivans (colectivos) driving down the road, though I'm not sure whether they drive all the way down to Punta Allen. Your ho(s)tel should be able to help you out with transport if you don't have a rental car. You could also book a full tour with transport from Tulum to Punta Allen (and back) included.
n
n
n
About the tour
n
I went with Explore Sian Ka'an on a 4-hour private boat tour (4 persons), which cost around €130 in total (no transport/food). An experienced guide takes you to different spots by boat. Wearing a life jacket is mandatory, and you'll see why once the boat catches speed. As we bumped from the lagoon to the ocean, I couldn't help but have a big smile on my face. The water has every shade of blue, you'll pass mangroves and see lots of birds. This part of the trip is worth it already, though we haven't made it to the actual highlights yet… We got to see a group of dolphins, a few turtles and a stingray when we were on our way to the coral reef. Magical! Once we made it to the Mesoamerican reef, our guide released the anchor, and we got to explore the underwater world. The coral is still quite colourful here, we saw lots of beautiful fish, and even a nurse shark! Before going back to Punta Allen, we went for one final swim in the clearest water I've ever seen. The perfect ending of the tour.
nn
Note that seeing dolphins, turtles, stingrays and sharks can never be 100% guaranteed.
n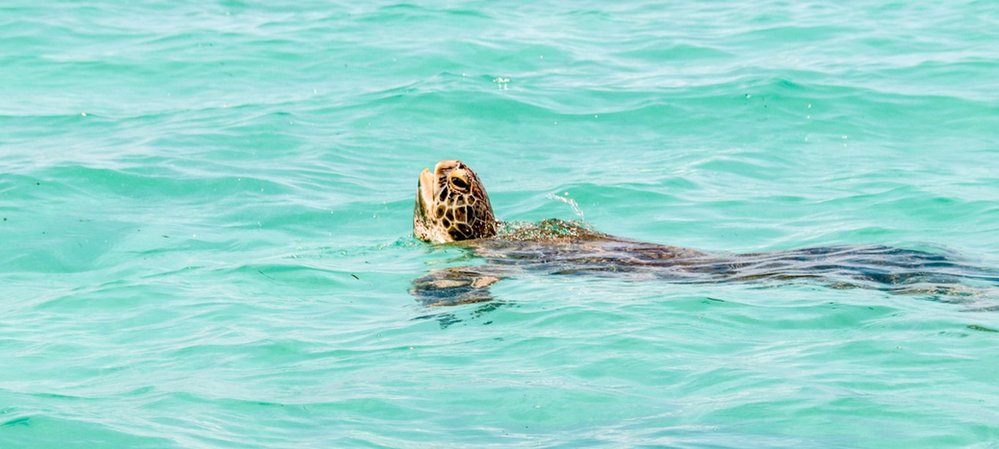 Looking for some more info about the Yucatán Peninsula? Have a look at my other blog articles about Mexico, or fly along to another destination! n
n
Do you have any questions about my travels, or do you see a great opportunity to collaborate? Feel free to send me an Instagram DM or email (floraflies.nl@gmail.com).
About Flora Flies
About Flora Flies – I believe travelling can be a way of living. A way to develop yourself. As long as you create yourself that opportunity. Slow solo travel is my answer to that.