Mallorca: the 5 bays of Cala d'Or
8 juli 2021
Cala d'Or is located along the east coast of Mallorca and known for its gorgeous bays. The water is crystal clear and all the beaches have light coloured sand. The rocks that surround the bays are a great place to sunbathe or jump into the blue-greenish coloured sea. Yet all five beaches have their own charm. You can obviously find out for yourself by visiting all of them, but if you're not staying in Cala d'Or for that long, I'm more than happy to help you find the perfect beach to spend the afternoon at.
Cala Petita
Cala Gran
Cala Esmeralda
Cala Ferrera
Cala Serena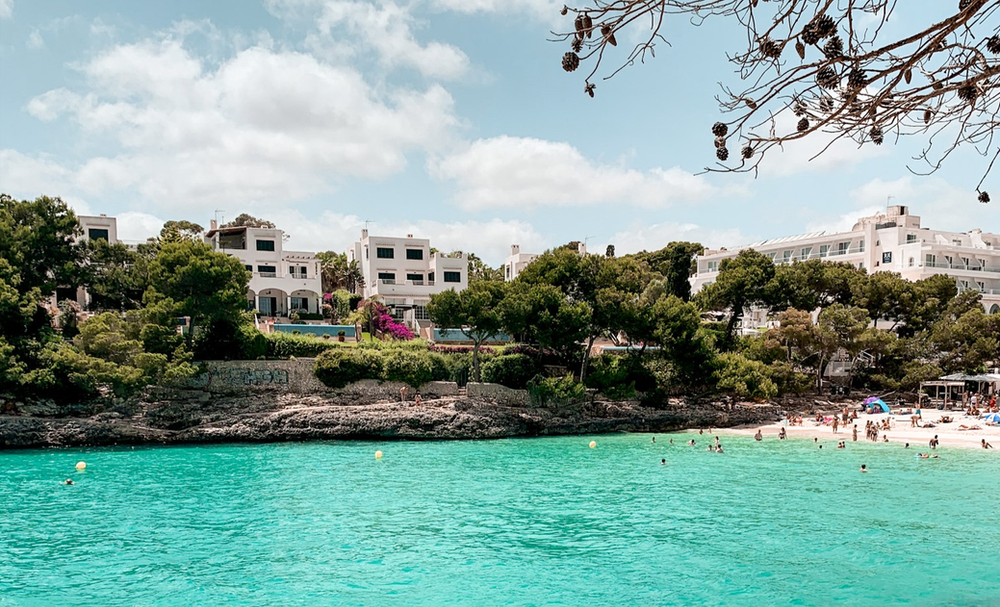 #1 Cala Petita
Cala Petita, also being referred to as Cala d'Or, is the southernmost bay in Cala d'Or. It's also one of the smallest ones, which causes the beach to be fully covered by people quite quickly. On the bright side, Cala Petita is not as well known as the other ones, meaning that it's usually less touristy. Keep in mind that there's no beach bar here, so make sure to grab some drinks and bites before heading out to Cala Petita.
#2 Cala Gran
I'd say Cala Gran is the bigger version of Cala Petita (hence their names?). They kind of look alike, except for the fact that Cala Gran has a relatively big beach area, as well as several bars and lifeguards. On the left side of the bay, you can climb on the rocks and make your way to the rocky platforms along the bay. You probably won't be able to resist a quick dip there, and the abundance of stairs rules out the excuse that it's hard to climb back on the rocks. The average age here is a bit lower than at the other beaches, so there's always a game of volleyball or football to join!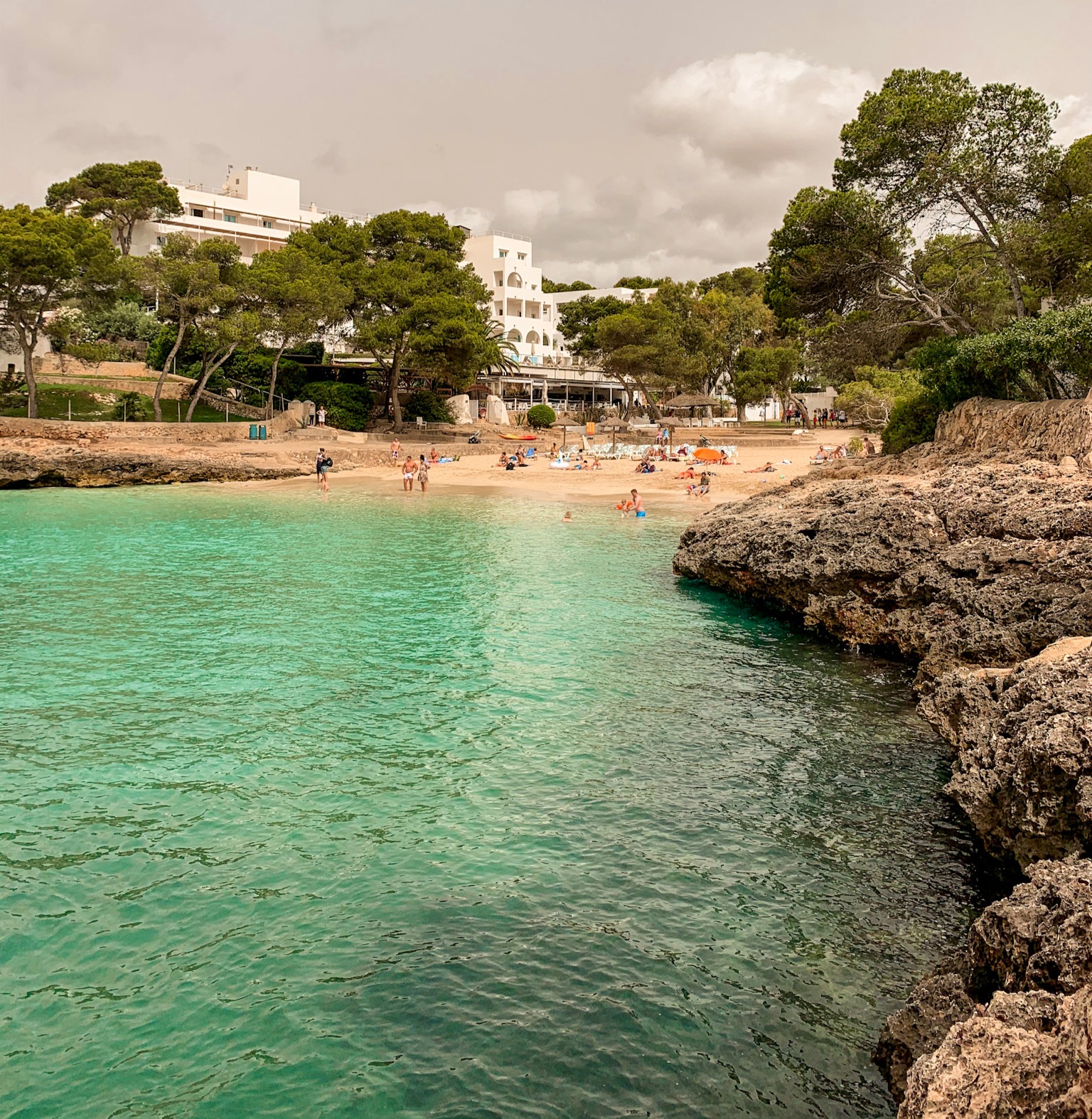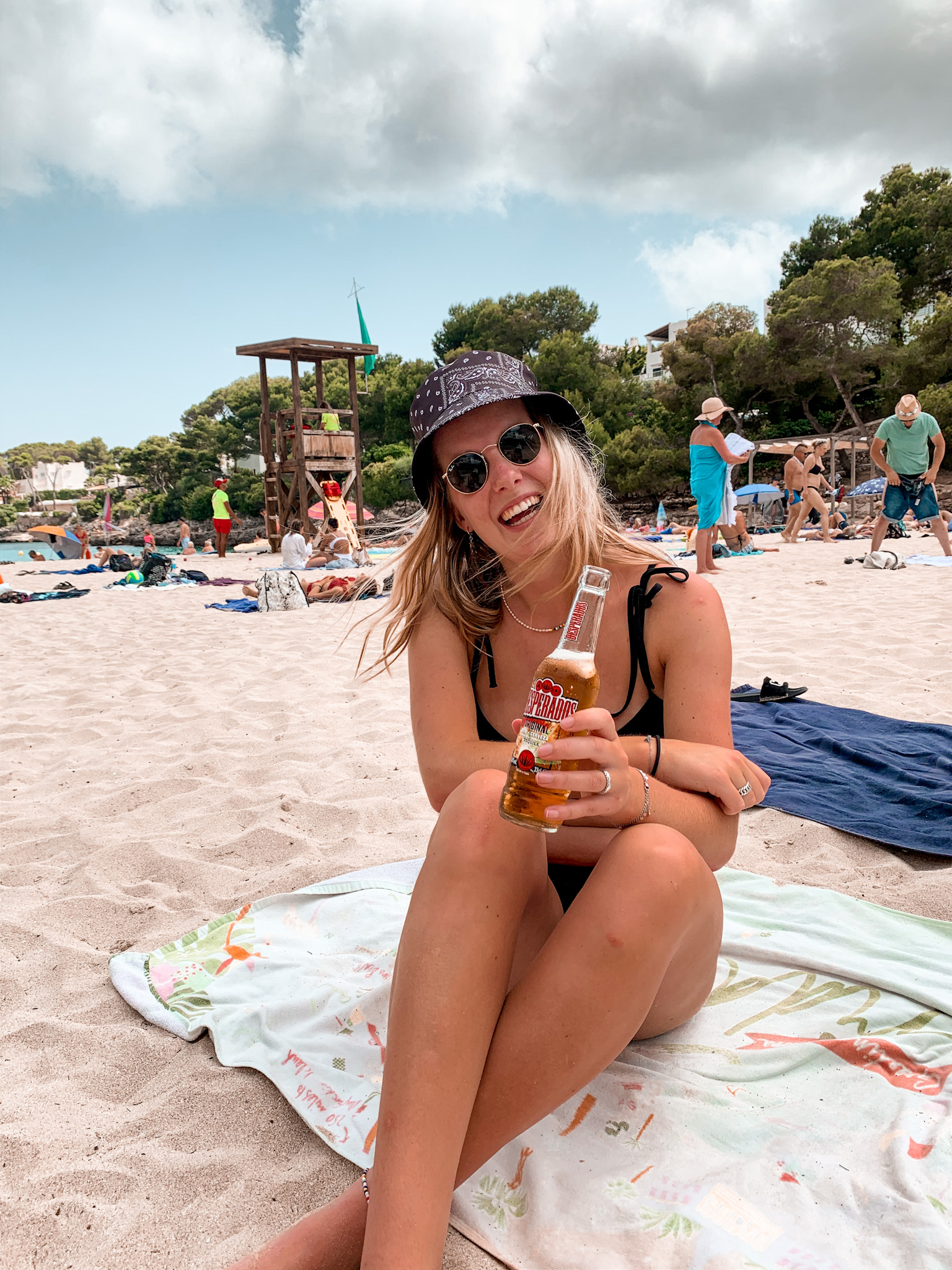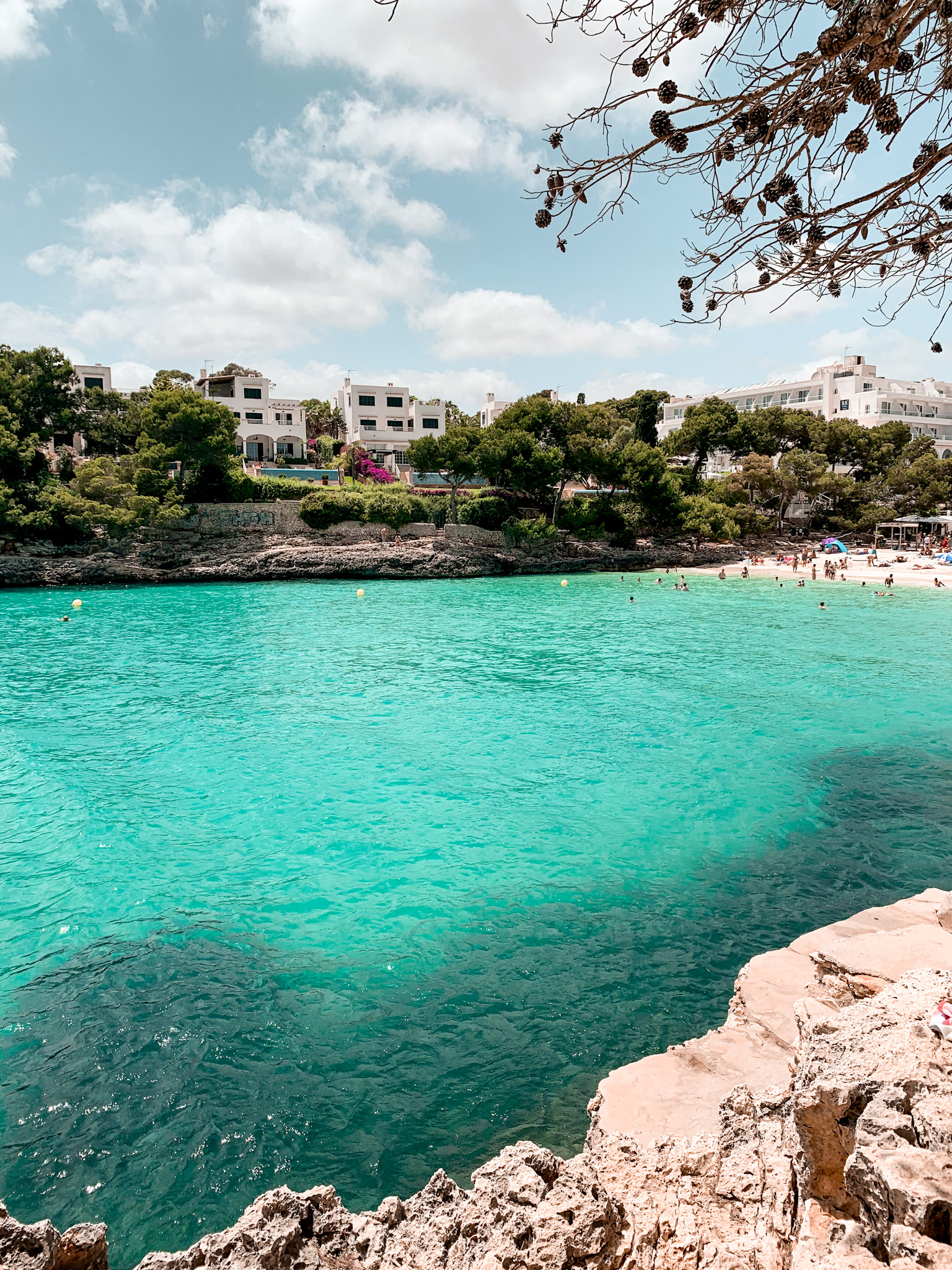 #3 Cala Esmeralda
A bit further up to the north, you'll find Cala Esmaralda hidden behind a hotel. This bay is mostly visited by guests from Iturotel, yet it's accessible for everyone. Together with Cala Serena, it's the greenest bay of Cala d'Or, which makes it a very photogenic spot.
#4 Cala Ferrera
Just like Cala Gran, Cala Ferrera is a very popular bay in Cala d'Or. There are lifeguards, as well as sunbeds with umbrellas, which make it a child-friendly beach. Keep in mind that it can get a bit crowded here, but you can always find a spot to lay down your beach towel, right?
#5 Cala Serena
If I had to pick just one, I'd say Cala Serena is my favourite bay. Probably since it's the quietest one with the clearest water. There are no bars nor lifeguards, yet it's the perfect place to spend the afternoon if you bring some drinks with you. It's further removed from the centre of Cala d'Or than the other beaches, but it's worth the walk around the neighbourhood that's located there. Cala Serena can also be easily combined with Cala Ferrera, as an adventurous path connects the two beaches.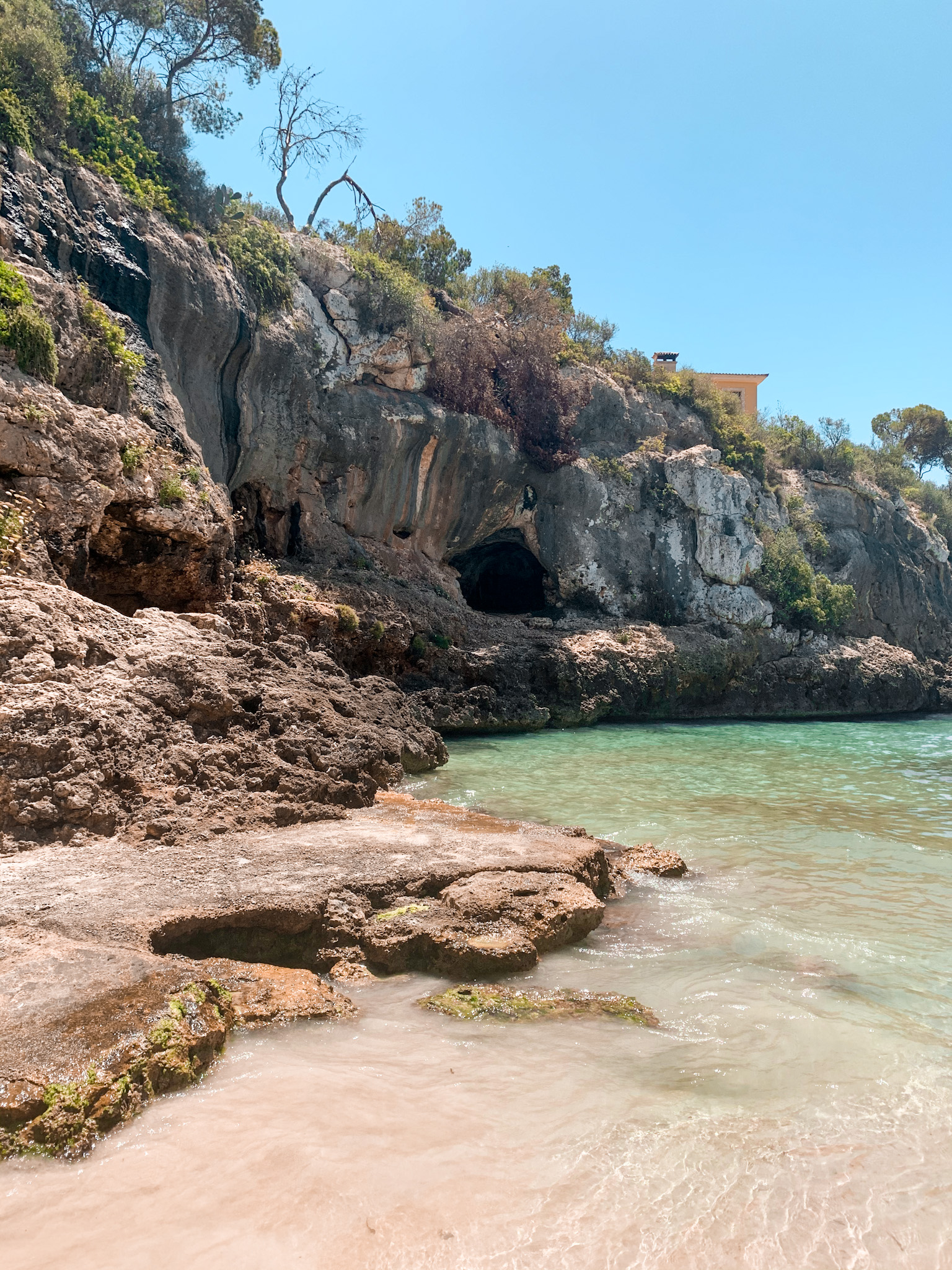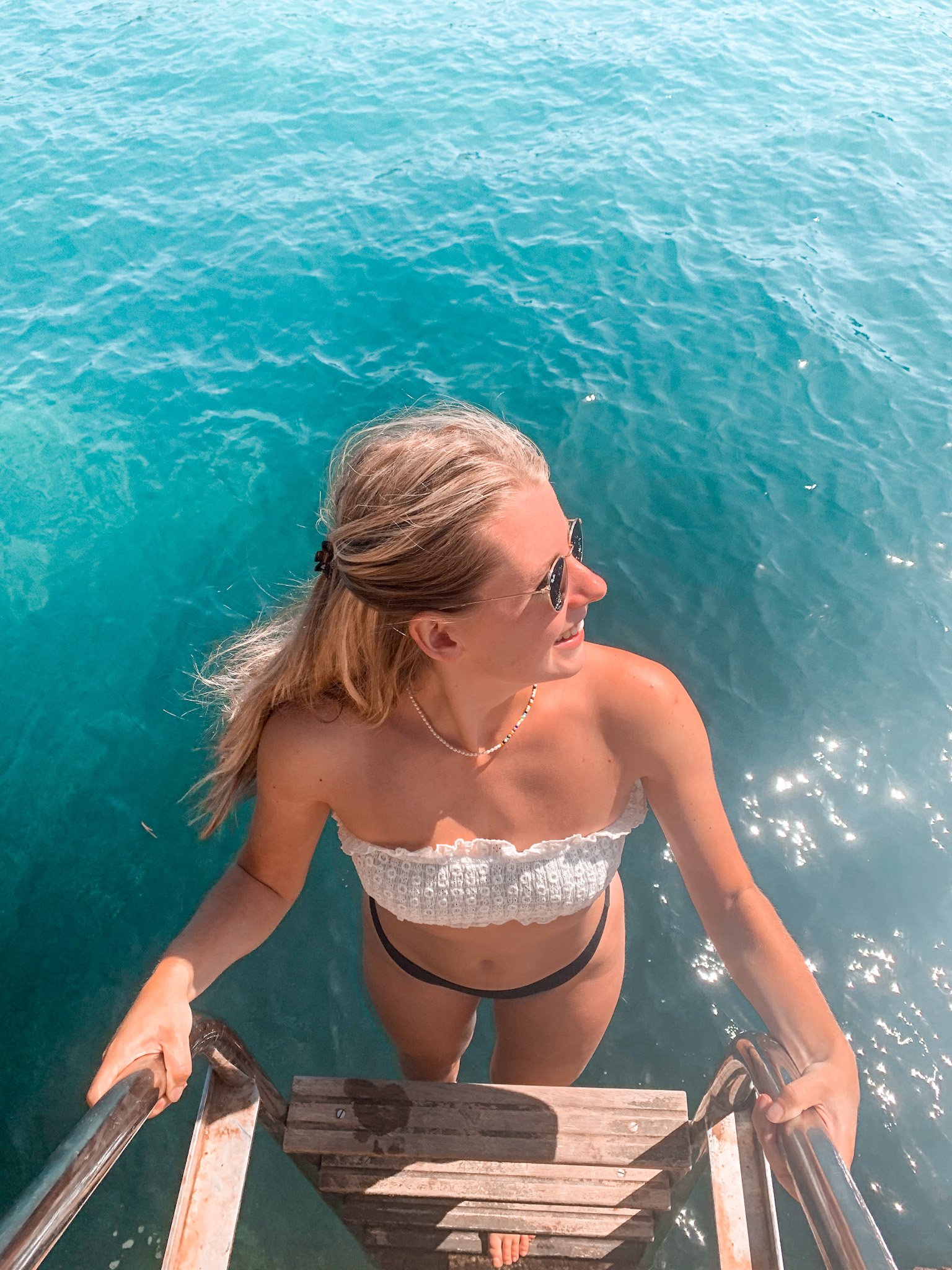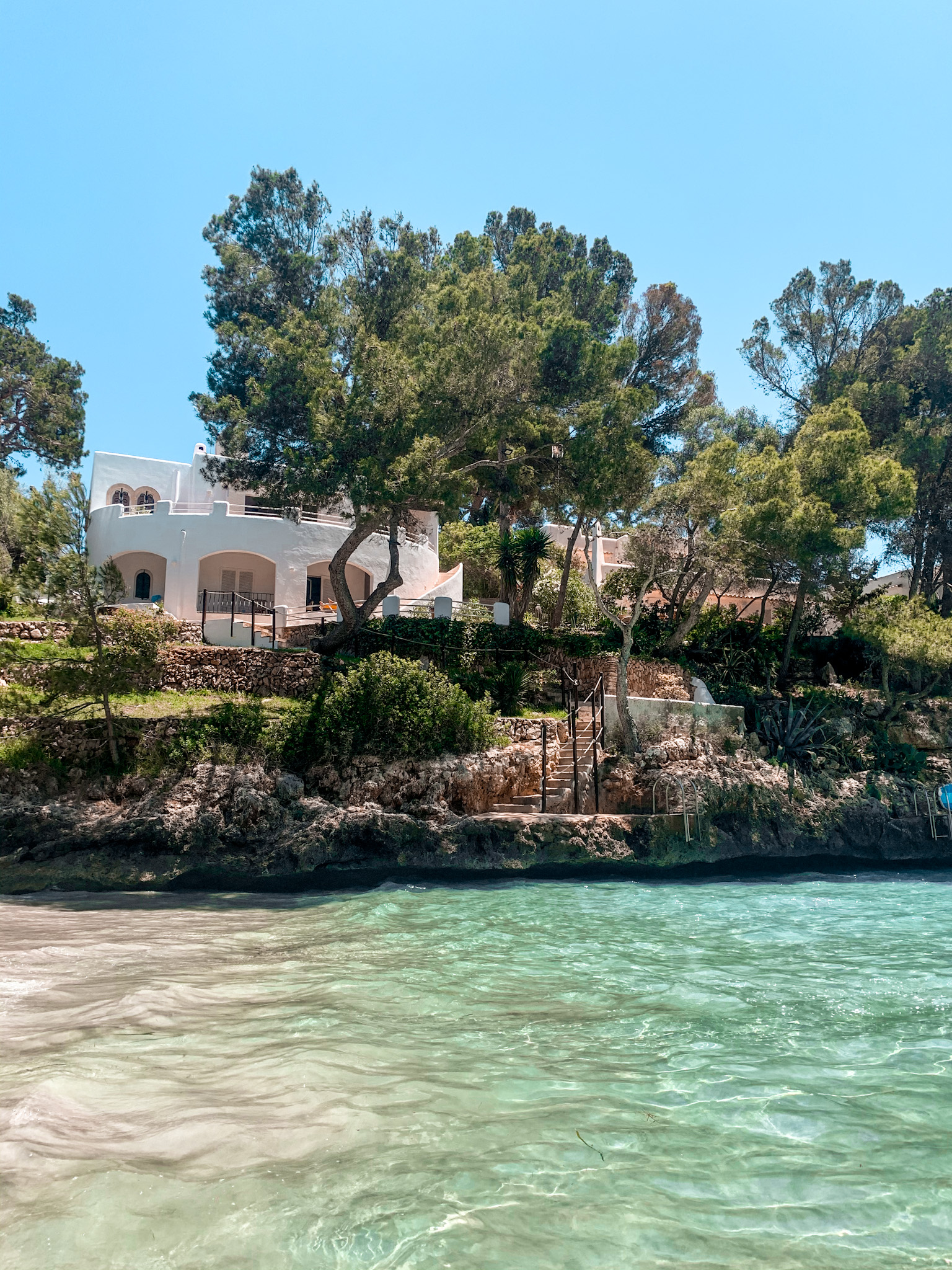 Looking for some more info about this popular holiday destination? Have a look at my other blog articles about Spain or fly along to another destination!
Do you have any questions about my travels or do you see a great opportunity to collaborate? I'm happy to reply to your Instagram DM or email (floraflies.nl@gmail.com)!
Over Flora Flies
Ik geloof dat reizen een way of living kan zijn. Een manier om jezelf te ontwikkelen en te prikkelen. Zo lang je je reizen daar ook naar indeelt. Slow reizen is daar voor mij het antwoord op.