Madeira is one of the few European islands that hasn't yet been a victim of mass tourism, while there potentially are some amazing hotspots. In this article, I'll share four of those must visit places on Madeira Island that will make you want to book a flight to Madeira asap!
n
Funchal
n
Porto Moniz
n
Cabo Girão
n
Pico do Arieiro
n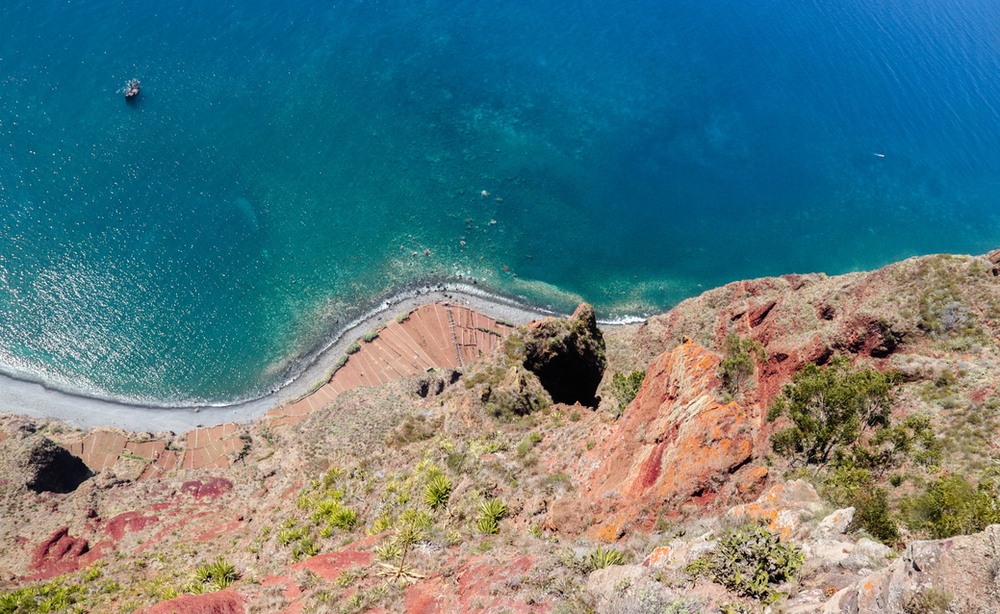 n
#1 Funchal
n
Starting with the capital of the autonomous region: Funchal. A colourful city with a small city center, cute narrow streets and authentic buildings. It's also the birthplace of the world's second best football player. Both Madeira's international airport and a museum have been dedicated to Cristiano Ronaldo. Madeira's inhabitants are proud of their (far) connection with Ronaldo and it shows!
nn
Funchal's main highlight is the gorgeous Mercado dos Lavradores. The market hall – which consists of two floors – is a historical building that immediately catches your attention. Combined with the colourful products that are being sold inside, the hall is pleasing to the eye. Other than the Mercado dos Lavradores, the cathedrale (Sé do Funchal), shopping streets and bars are worth a visit. If you're craving some delicious tapas and traditional Madeira wine, Madeira Tapas & Wine is your top choice.
n
n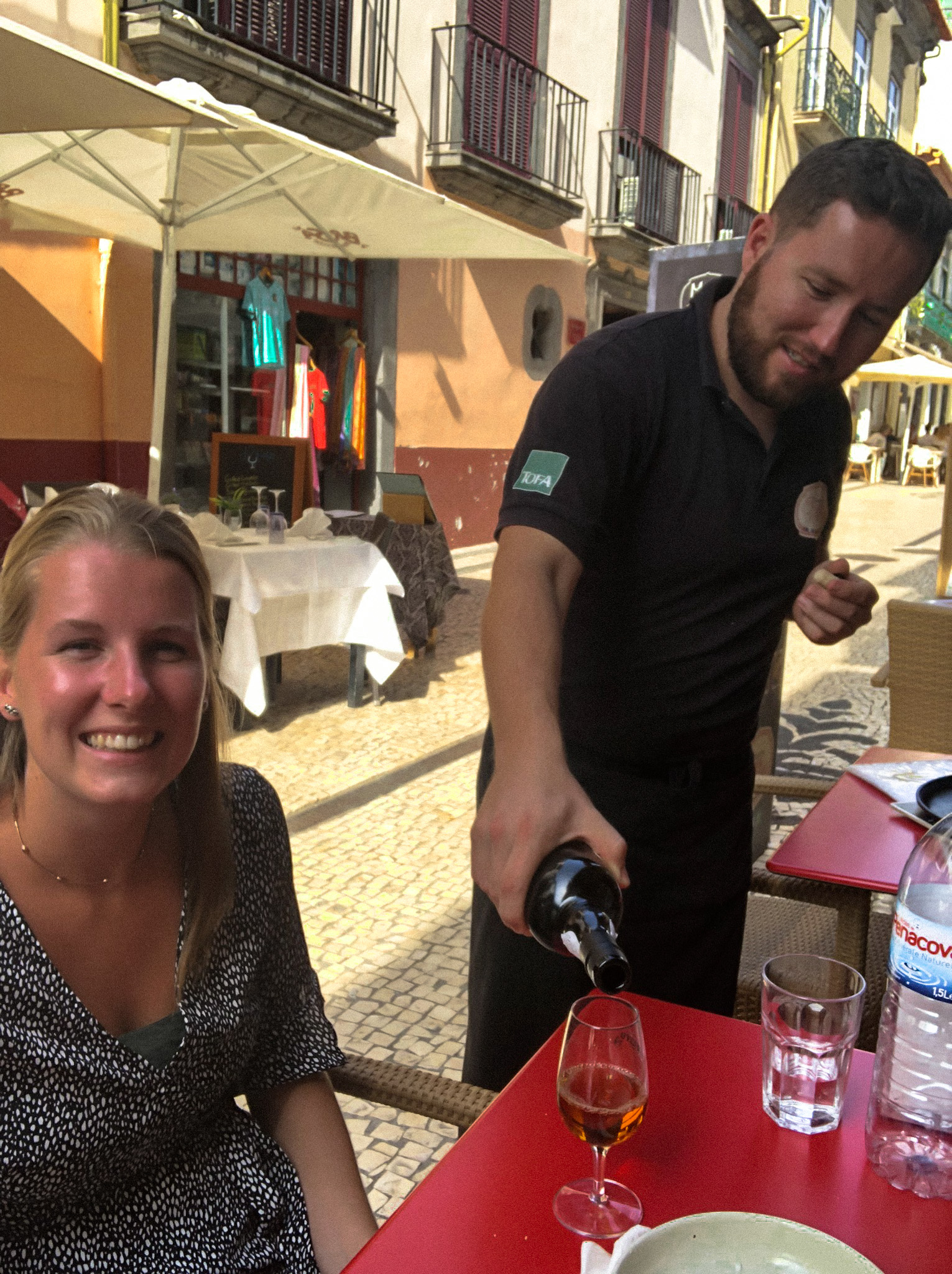 #2 Porto Moniz
n
Porto Moniz is the ideal spot if you'd like to experience the best of both worlds: a swimming pool and the ocean. As Madeira is a volcanic island, it has an abundance of lava rocks, which is the origin of the natural swimming pools of Porto Moniz. You can visit some of them for free, except for the 'Piscinas Naturais de Porto Moniz', for which you have to pay a small entrence fee (€1,50 in 2018). In return you can swim in the gorgeous pools and make use of the pool facilities such as sun beds and changing rooms. As the powerful waves of the Atlantic hit the rocks, the pools are continuously provided with some fresh ocean water. Grab a drink at the bar and enjoy the impressive views on the cliff coast around Porto Moniz as you listen to the sound of the waves. A lovely afternoon guaranteed!
n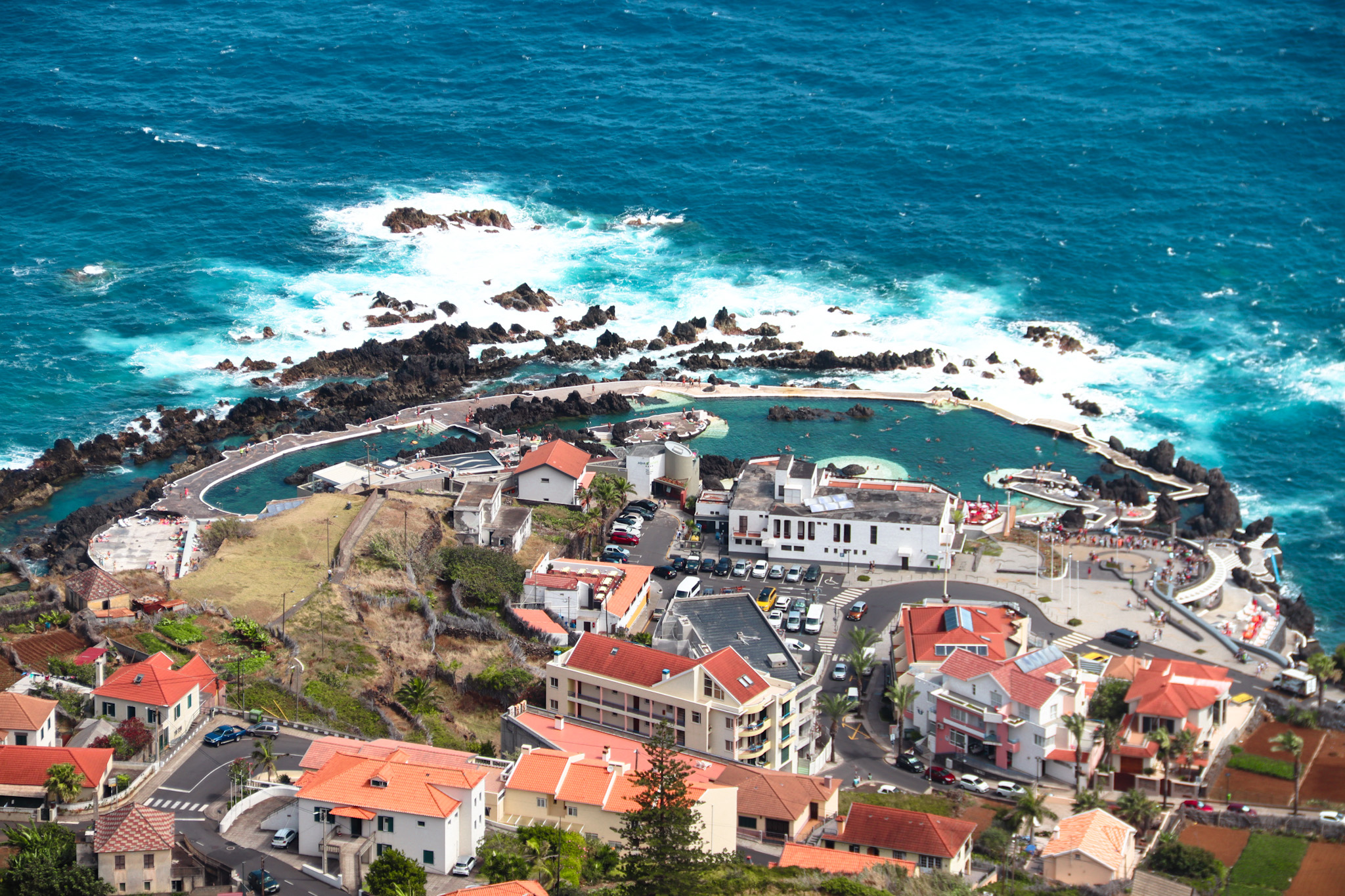 n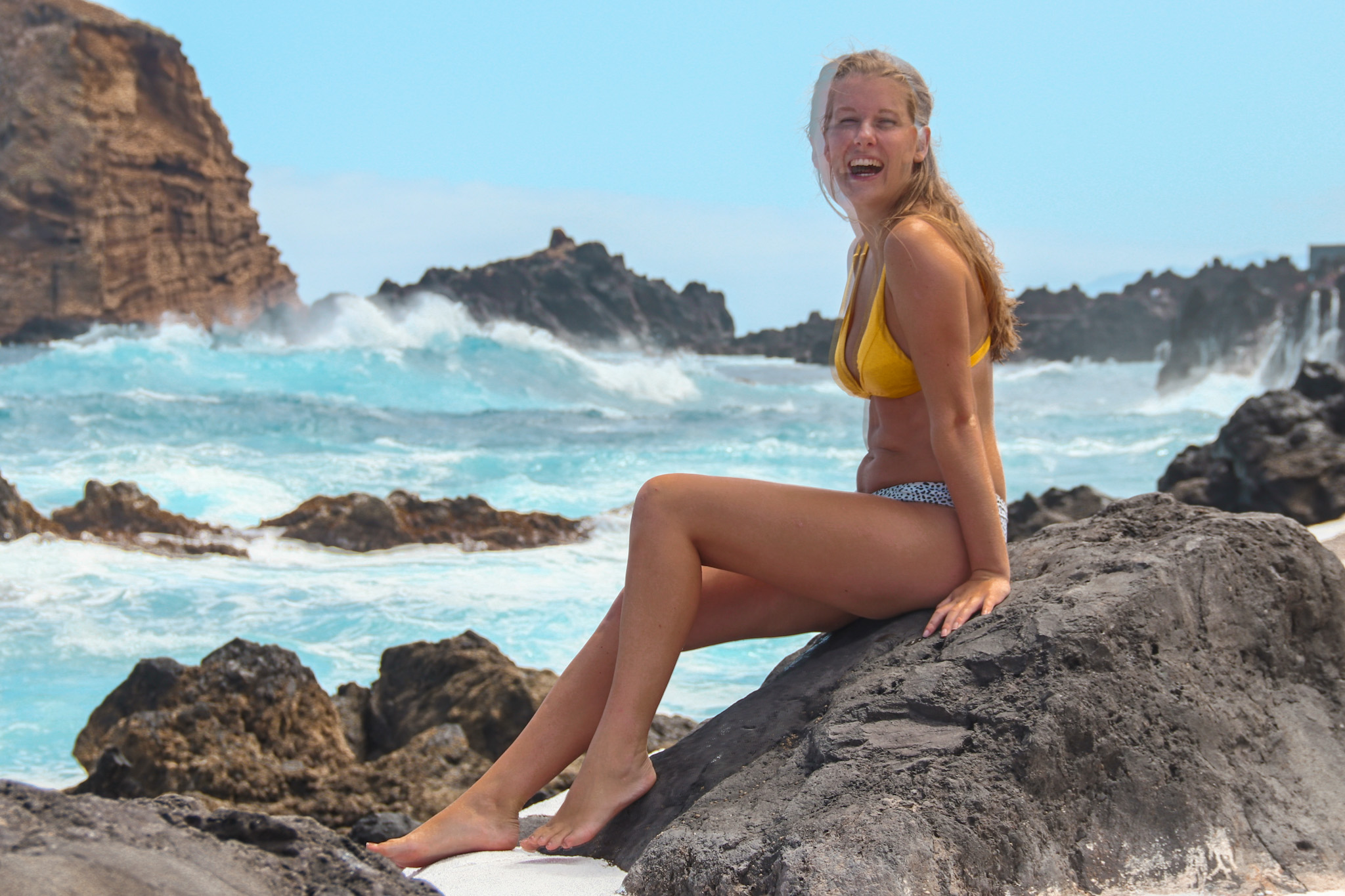 #3 Cabo Girão
n
On a 20 minute drive from Funchal you'll find Europe's highest cliff: Cabo Girão. A glass floor is built on a height of 580 metres above sea level, which is why Cabo Girão's view point is also known as the "Skywalk". If you're afraid of heights, this place probably isn't for you, although the views from afar can be quite worth the drive already. The dare devils among us can seek some adrenaline rushes by walking on the glass-floored skywalk to take in the panoramic views across the Atlantic Ocean. A visit to Cabo Girão can be easily combined with the charming fishing village Camara de Lobos or the earlier mentioned Funchal.
n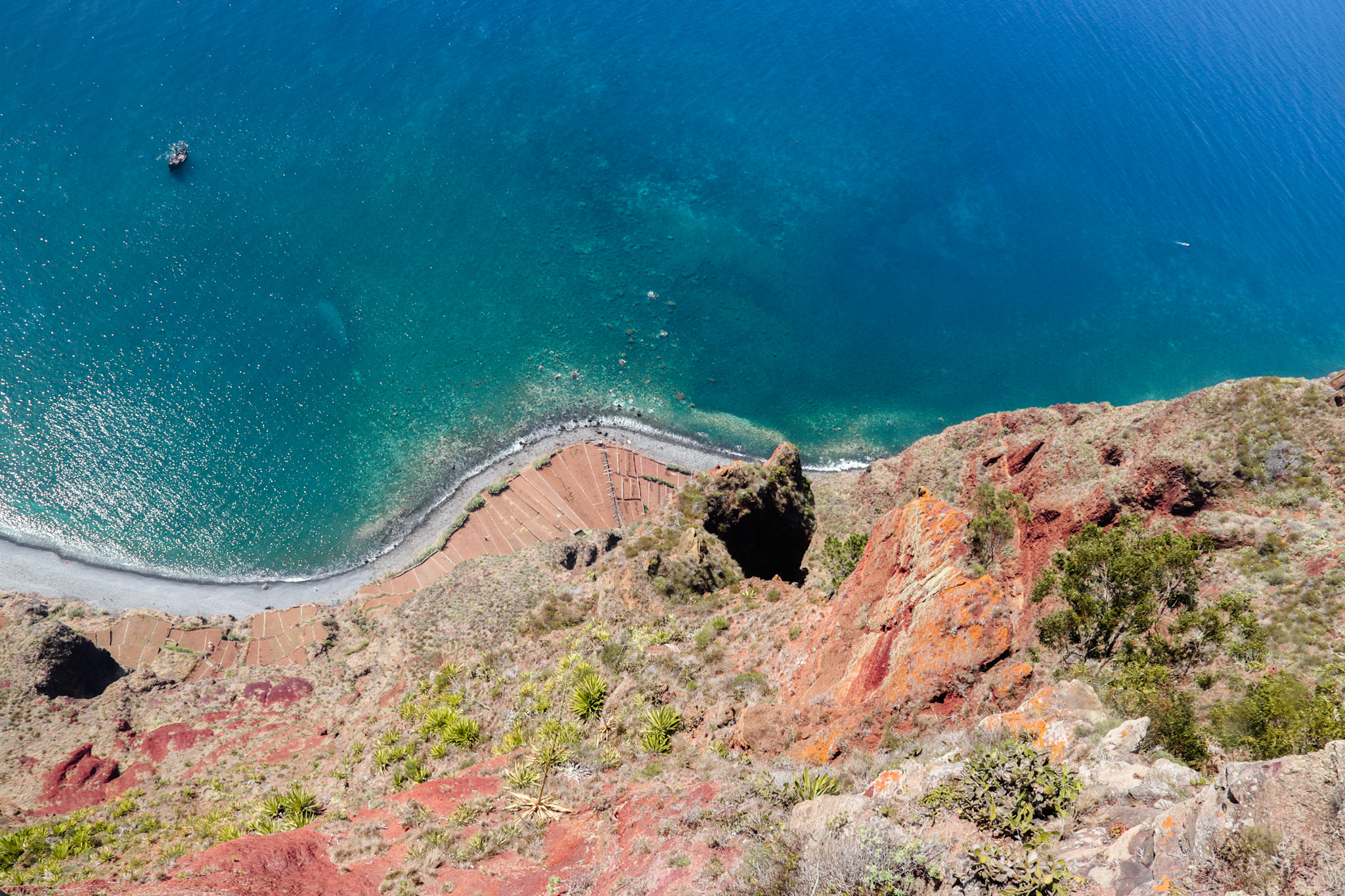 n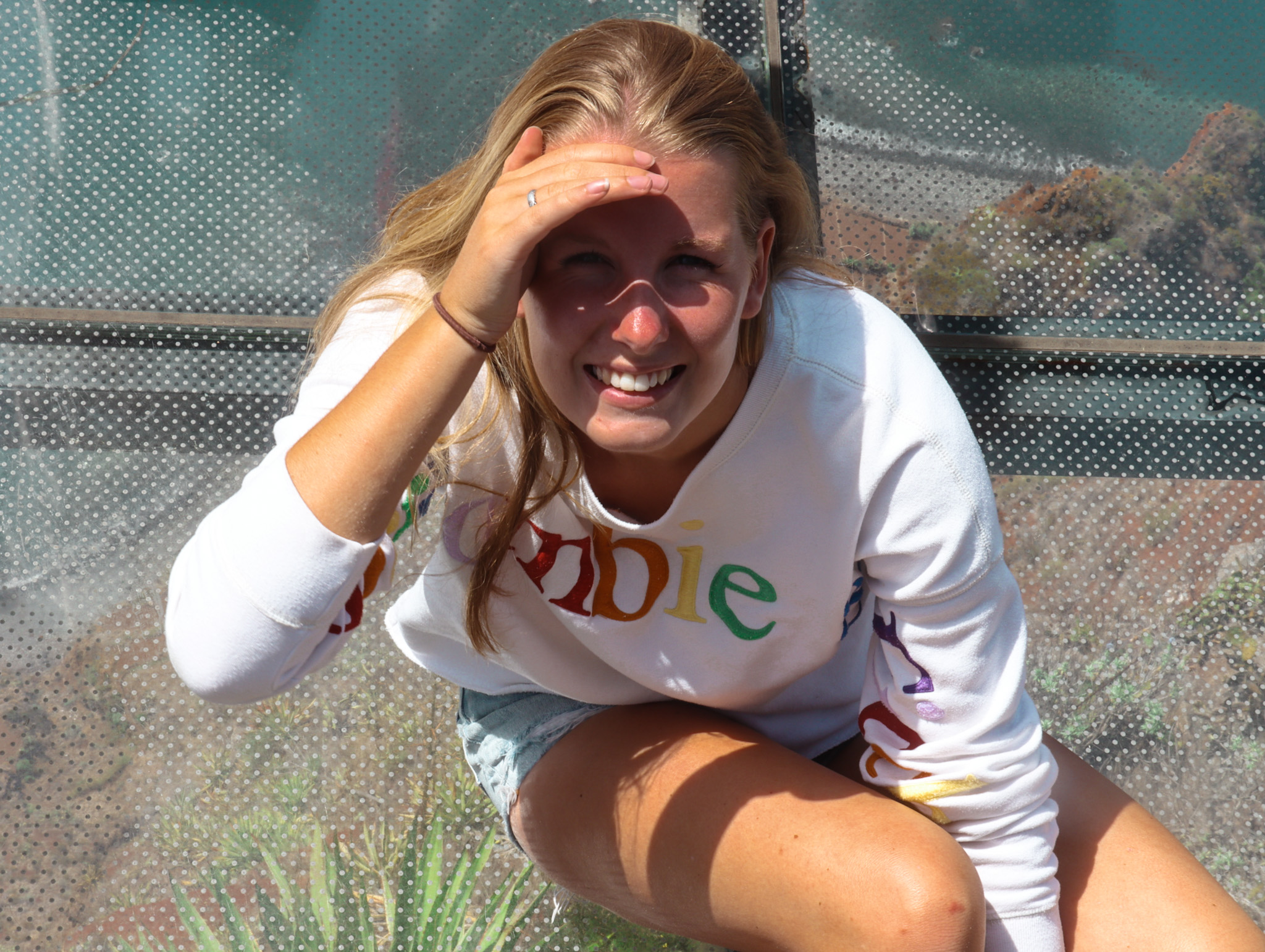 #4 Pico do Arieiro
n
Last but not least, Pico do Arieiro: the second highest mountain top of Madeira (1818 m). To reach the highest peak (Pico Ruivo, 1862 m), you'll have to conquer a tough yet amazing hike from Arieiro to Ruivo. No worries if you're not equiped with the right walking shoes, as the views from Pico do Arieiro itself are gorgeous already.
nn
You can reach the free parking space of Pico do Arieiro by car, where you'll find a restaurant with panoramic views. To get to the best view point, you've got to take some more steps to the top, from where you can enjoy endless views on a clear day. I was here on a cloudy day, which didn't make the views any less incredible, as the surrounding mountain tops reached out above the pillow of clouds.
n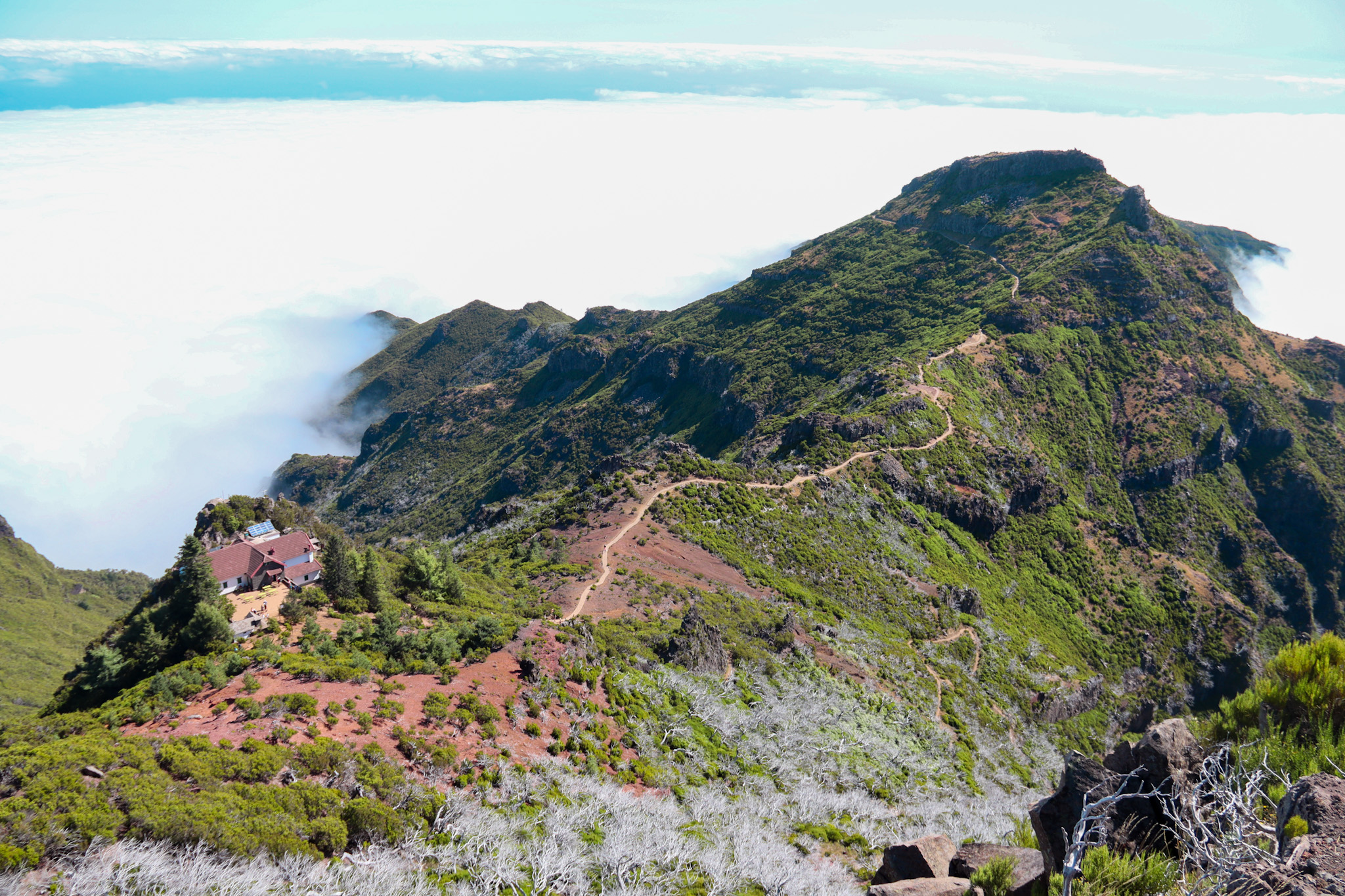 n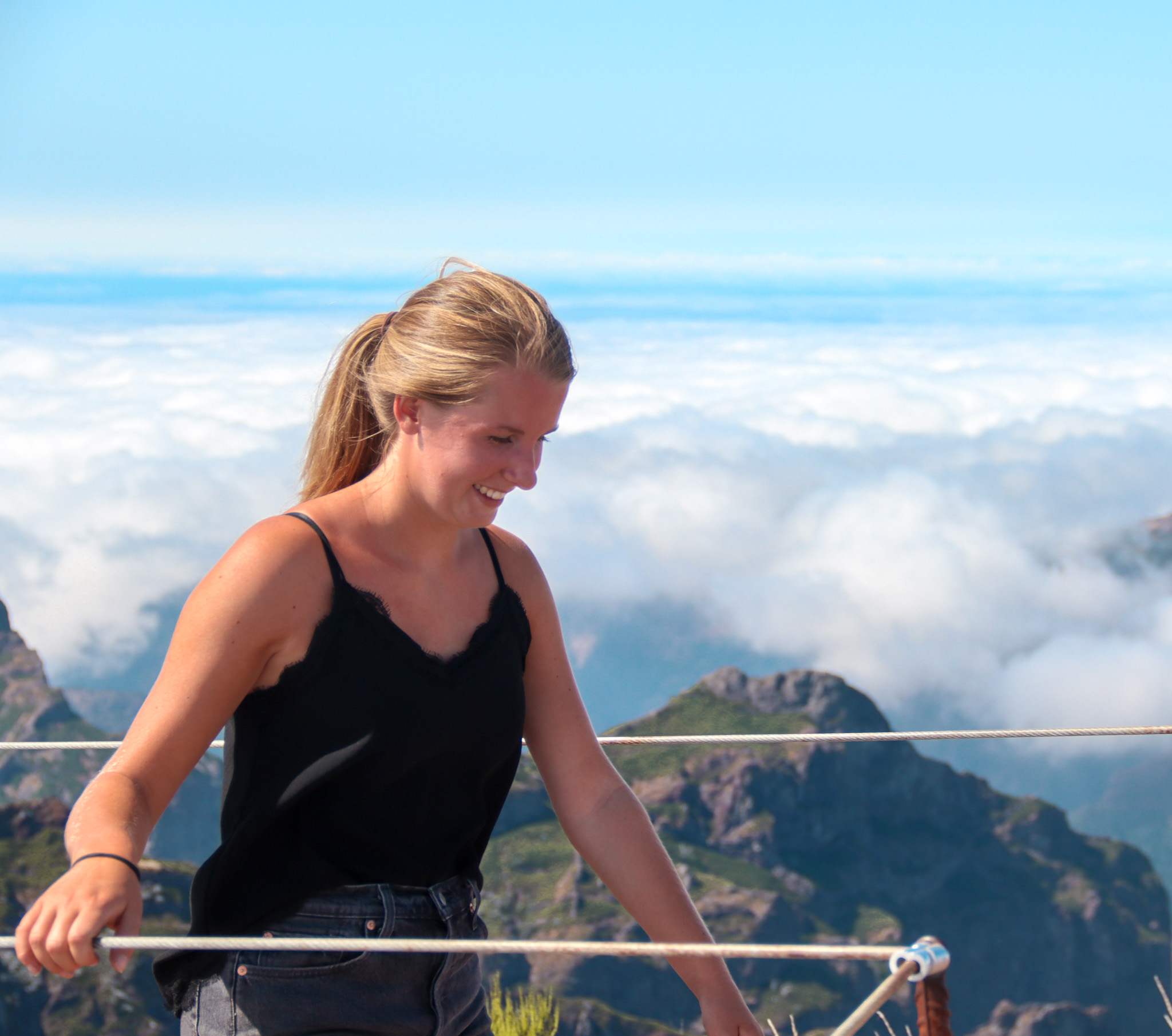 n
Looking for some more info about this Portuguese island? Have a look at my other blog articles about Madeira Island or fly along to another destination! n
n
Do you have any questions about my travels or do you see a great opportunity to collaborate? Feel free to send me an Instagram DM or email (floraflies.nl@gmail.com).
n