In today's episode of "cities I wanna move to". It's getting out of hand. Copenhagen. What a city! I love the people, the cafes, the colourful streets, the parks, the nightlife and just the overall vibe of Copenhagen. It's a great mix of the arty, trendy areas of Amsterdam and Berlin. Add the cleanness and calmness of Scandinavia and I think you've got the right image. Getting curious? Here you'll find my recommendations for your city trip!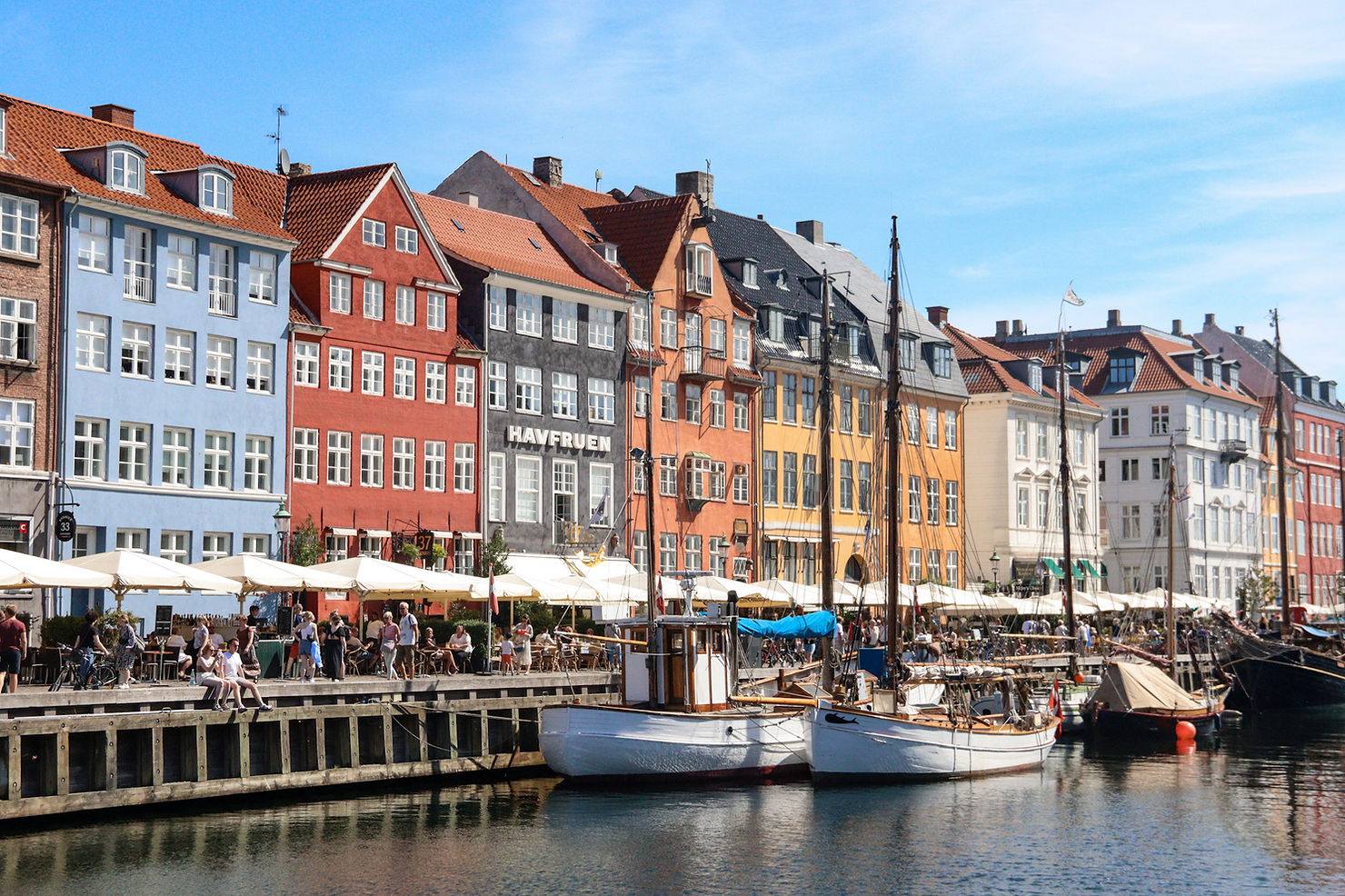 To do
1) Have the full food experience at Reffen
2) Enter all the specialty and secondhand shops at Jaegersborggade
3) Enjoy a DIY picnic at Ørstedsparken
4) Try fresh food at Torvehallerne KBH
5) Walk around the "free and independent" Christiania neighbourhood
6) Take an iconic photo at Nyhavn
7) Visit the Royal Library
8) See Copenhagen from above at the Church of Our Saviour
9) Go vintage shopping
10) Admire Frederik's Church
My favourite neighbourhoods
1) Frederiksberg – residential/young/cafes
2) Vesterbro – residential/bikeable/green
3) Nørrebro – rich/hipster/cafes
4) København V – industrial/bars/central station
5) Indre By (downtown) – shopping/centre/colourful
6) Christianshavn – canals/residential/traffic
7) Valby – residential/calm/safe
Cafes, restaurants, and nightlife
The food scene in Copenhagen is incredible. I haven't tried as many places as I would have done if I had a similar income as the Danish, so I'll leave a restaurant guide to food bloggers, but I can share some tips from my own experience!
Breakfast – brunch – lunch
Kihoskh
The Sixteen Twelve (great coffee)
Mad & Kaffe*
20 Grams*
Skt. Peders Bageri
Emmerys (fresh bread)
Buzz*
Dinner
Kopan (tasty Korean food)
Reffen
Torvehallerne KBH
Drinks and nightlife
H15
Kødbyens Baghave (industrial area with outdoor bars during summer)
Copenhagen Downtown Hostel
Werkstatt*
Chateau Motel (entry = 100 DKK in 2022)
* I didn't consume anything, but I walked by or considered it, and thought it was worth mentioning!
Where to stay
This obviously depends on whether you're visiting Copenhagen solo, with your partner, a friend, or your family. I visited Copenhagen with my best friend and we stayed in an Airbnb in Valby. I can highly recommend our host! She's very kind, makes homemade bread, and you won't even notice she's around. Our private room in her apartment had a sunny balcony attached to it, and we could make use of the kitchen.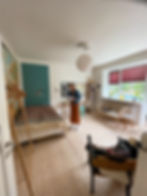 As we had drinks in Copenhagen Downtown Hostel one Friday night, I can confirm that this is a great hostel for those looking for a party. Their bar is filled every night so you'll always find someone to hang with! Don't expect to fall asleep at 11 pm though. (;
Or have a look below for hotels and other types of accommodations. You'd be supporting my blog by booking your stay through one of these links, at no extra cost for you. Tak! <3
Why you should rent a bike
Copenhagen is one of the best cities to bike around in. I feel like I'm an expert on this topic, being Dutch, so trust me on this one! There are clear bicycle lanes, traffic lights, and signs. You'll perfectly blend in with the locals, as they take their bikes to do their daily chores. I always prefer going by bike over going by bus, train or metro, as you're more independent and you get to see a lot along your route! Make sure to always lock your bike and park them in the assigned places, and you'll be fine. A bit of experience is helpful though, as the locals cycle pretty fast, and you've got to take the pedestrians into account too.
I can personally recommend Baisikeli as a place to rent a bike. Their staff is friendly, the prices are reasonable and you can pick your own bike (there are 3 different quality levels). We took the luxury bikes and paid about €37 pp for three full days. No deposit is needed. They're located next to Dybbølsbro station.
On a budget?
No worries! I'm a firm believer that even the most expensive destinations can be visited on a budget. And I have to add that – compared to Amsterdam – I didn't find the prices in Copenhagen that bad anyway.
Having a (communal) kitchen at your accommodation is a big plus, as you can just buy your breakfast essentials in the supermarket, and/or cook yourself a great meal for dinner. For lunch, I didn't find the bread in the Danish supermarkets that good-looking, but you can easily get fresh bread at bakeries that are spread out across the city.
An espresso in a coffee bar costs around €3 – €3.5 and a cappuccino around €4 – €4.5. A sandwich in a lunch room costs somewhere between €8 and €12 and a meal for dinner can be enjoyed from €15. What I found most out of proportion was a (craft) beer in a cafe or restaurant. They cost around €5.5 – €8. A cocktail or mixed drink leans more towards Dutch standards: €10 – €12 (keep an eye on happy hours!).
You can save a lot of money by prepping your own lunch to go, buying beer in a supermarket, and doing free activities.
Enjoy Copenhagen!
Hope this is helpful! Feel free to send this article to a friend. You can take a look at my Copenhagen story highlight on Instagram for more info and footage. Or explore more destinations here!